Best Online Meeting Tools in 2022
This post will teach you all you need to know about online meetings and why your business needs one.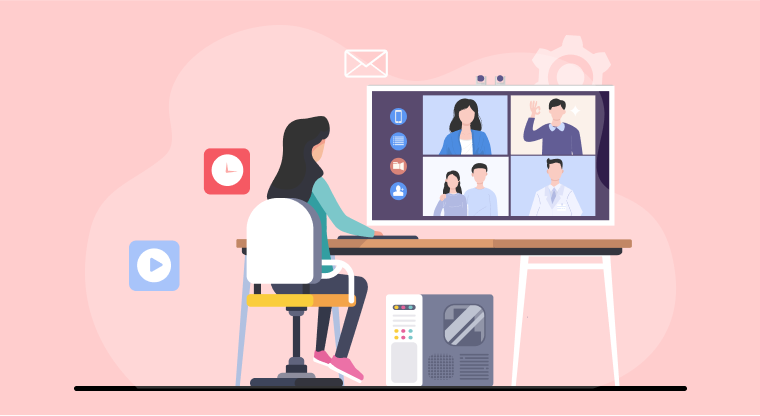 However, as more and more businesses look toward operating remotely, hosting meetings might be a challenge. However, thanks to online meeting tools, companies can organize meetings remotely. You may have stumbled on this post because you are searching for the best online conferencing tool you should use in 2022. This post will provide you with all the details you need to know about online meeting tools and why your business needs one.
Online Meeting Tools We Recommend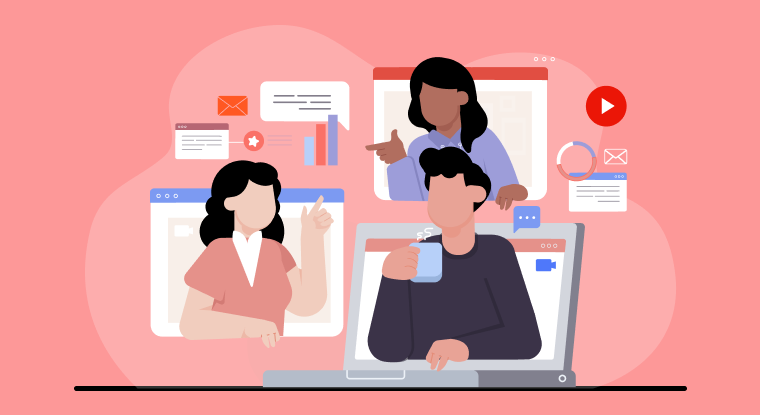 The video conferencing software discussed in this guide is based on active users and the unique features that each tool offers.
500Conference.com
Let's start this list with one of the best video conferencing software online, 500Conference. This online meeting software is a product of 500Apps. With this tool, you can enhance your users' video conferencing experiences by using secure sharing, call recording, real-time chatting, private & public meetings, and mobile access. Furthermore, unlike other platforms, 500Conference has no limit on the length of time your sessions will take. You are also not limited to the number of participants joining your meeting.
Zoom
One thing that makes Zoom stand out in the video conferencing space is that it offers many options in its plans. The video and audio capabilities of this software are amazing. Most users opt for this software over rival brands because of the significant disappointments experienced using alternative tools. All Zoom plans have the following features: whiteboarding, chat and messaging, HD video and voice, screen sharing, meeting record option, and more.
Skype
Skype is not a new term on the internet. This software has been in the industry for quite some time now, and it's still going to battle with the best platforms in 2022. Skype is a reliable and easy-to-use software to conduct online meetings. Apart from using this tool to interact with family and friends, you can also use this software to meet your business communication needs. To ensure that you use its premium features, you may install the Skype for Business option.
BlueJeans
BlueJeans is another online meeting tool that is loved by many due to the exceptional features that it offers. Live meeting analytics and controls can ensure you understand your staff better and even improve your marketing campaigns based on the insights you will be getting. The best part is that BlueJeans can also be conveniently accessed from any device with an internet connection. Other features that this tool offers include automated alerts, screen sharing, free phone calls, and integration with third-party applications. Perhaps the main issue with this software is that audio can be problematic at times.
Lifesize
If you want to host many people in your meeting, say 300 participants, Lifesize is the right pick. This software is one of the best virual conferencing software tools. It comes loaded with many features to help your business meet its communication requirements. Similarly, the tool doesn't limit you from hosting meetings for hours. Other exciting features of this tool include real-time analytics, branding and customization, screen sharing, and integration with other apps. However, regarding pricing, this video conferencing software might be costly compared to other platforms offering similar features.
Microsoft Teams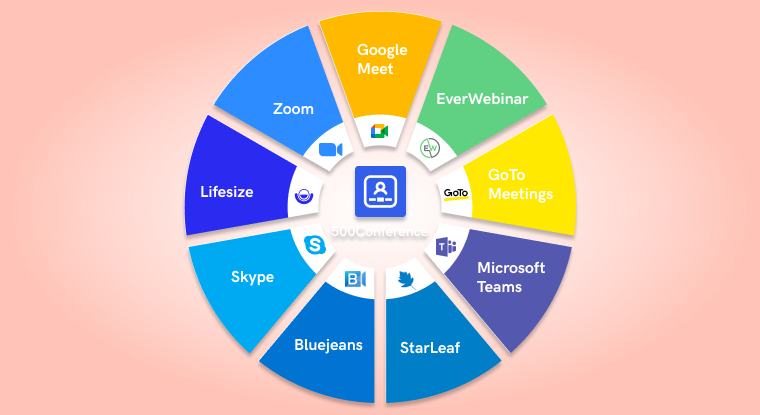 Microsoft Teams is another reliable software that you should consider using in 2022. This software has unique files sharing, team discussion, 24/7 online support, surveys and feedback, and powerful search. Moreover, you can use Microsoft Teams on different platforms like Windows, Android, Mac, or iOS. However, one major downside with this software is that it doesn't allow for third-party integration. What's more, no audio calls are available. Therefore, you might want to consider another software if these were essential features you wanted in the software of your choice.
GoToMeeting
GoToMeeting is also a recommended remote meeting software that does what's required. It comes with a long list of incredible features that will ensure you meet your company's needs. One of the main perks of this tool is that it's pretty simple to use. The basic plan of GoToMeeting offers HD video, 24/7 support, messaging, unlimited meetings, screen sharing, and advanced security.
StarLeaf
If you want a video conferencing software that is easily customizable to meet your needs, StarLeaf is the right pick. This tool also allows you to upgrade to its advanced features. For instance, you can integrate with other third-party apps. Besides, you can use the tool on iOS, Android, or Windows devices.
EverWebinar
EverWebinar is an excellent choice for businesses looking to integrate other applications into this platform. This software is fast and easy to use. When using EverWebinar, you can set up meetings in minutes. Another exciting aspect of this tool is its ability to automate some of your webinar activities, like schedule meetings.
Google Meet
Last but not least, we have Google Meet. You guessed it right; this is a product of Google. Google Meet comes with basic features that any other online meeting tool offers, like schedule, easy set-up, and integration with other apps. However, most users claim that this tool's support system is still not at its best.
Conclusion
So, you now know the top 10 online meeting tools you should use in 2022. Irrespective of the unique features that each piece of software may have, 500Conference remains unbeatable. This is the software that will meet all your digital meeting needs.
ALL-IN-ONE Suite of apps to enhance your team's productivity