Selecting the Right Cloud Meeting Technology
Video conferencing is a communication technology that allows two or more people to interact with each other via video and audio transmissions.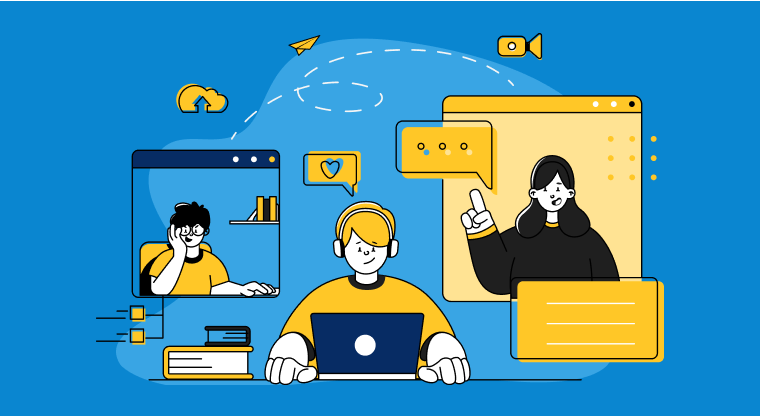 Cloud technology has more to offer than effective file storage and timely file retrieval. Cloud right meeting technology is a better way to connect and integrate a remote workforce. It comes in handy for information dissemination, file sharing, project monitoring, and other collaborative endeavors.
It offers unlimited data storage, which implies that many video meeting sessions can be recorded and tracked for reference purposes in the future.
However, when selecting the right meeting cloud technology, there are some salient things to note. This article intends to intimate you with the crucial features you have to watch out for when on the verge of selecting from many alternatives.
8 Features to Consider For Choosing Your Cloud Meeting Platform
The cloud right meeting technology you opt for must have the following features:
Video Call Recording
Disseminated information is not well understood. Hence, there might be a need to revisit some files to understand what had been passed across. There might be a need to refer to certain instructions or point out certain misinformation. That's the purpose of video recording. If virtual meetings can't be recorded, it might be difficult to track specific information. You must ensure that the cloud technology you opt for can record videos.
Screen Sharing
Another vital part of online video meetings is screen sharing, which is vital for online presentations. This is most useful during a training or brainstorming session. Every participant can view the presenter's screen once the screen sharing feature is activated. This way, a concrete grasp of what is being discussed is facilitated.
Real-Time Chat
While the presentation is on, there might be a need to seek clarification without distracting other participants. This is where the chat room becomes functional. Other information may be passed across while the video meeting is ongoing to avoid unnecessary distractions. Apart from this, chats are needed to spread information or engender other forms of employee engagement without the need for video.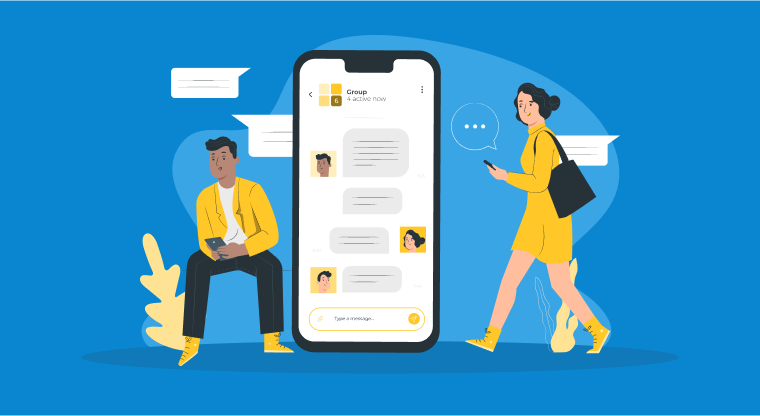 Private Meetings
Some business meetings need to be confidential; not all employees are required to be present at private meetings: only the top managers, supervisors, and other administrative personnel. So, make sure to opt for a cloud right meeting technology that allows you to privatize your video sessions. You should be able to generate personal access links that would be made available only to invited members.
Public Meetings
Cloud technology must be useful for public meetings too. This implies that it must have the capacity to take many participants without any glitches. This is not optional if you have a large workforce and want to simultaneously engage in a public meeting.
You must be careful when selecting because some cloud-based meeting platforms restrict the number of people participating in a video meeting simultaneously. Thus, it's advisable to select a platform that best caters to the needs of the general public.
500conference.com is what you need to conduct cloud meetings seamlessly. It's equipped with every feature you need to enjoy flawless video sessions. It has video sharing functions, screen sharing capabilities, real-time chat platforms, and other advantages. It's indeed your most reliable go-to plug for efficient cloud-based video technology.
QA
QA here refers to quality assurance. Ensure you go for a cloud-based technology that is certified for QA. This is necessary to reduce the risk that comes with inconsistent testing. A QA certification goes a long way in attesting to the authenticity of the tech product. It guarantees cost-efficiency and the avoidance of non-compliance risks.
YouTube Live
Should you need to stream your videos on YouTube directly to reach a larger audience base, you must be able to activate the YouTube live feature directly. Without this feature, you might have to download the video and reupload it on YouTube, which might be time-consuming.
Customize Backgrounds
Tinkering the background to your taste and standard should be possible too. It's a perk that you deserve to enjoy. It helps to keep the participants' surroundings out of sight of one another. Most cloud meeting techs have static custom branding, which would get distracting. Avoid this by selecting a video solution to customize your background to your taste.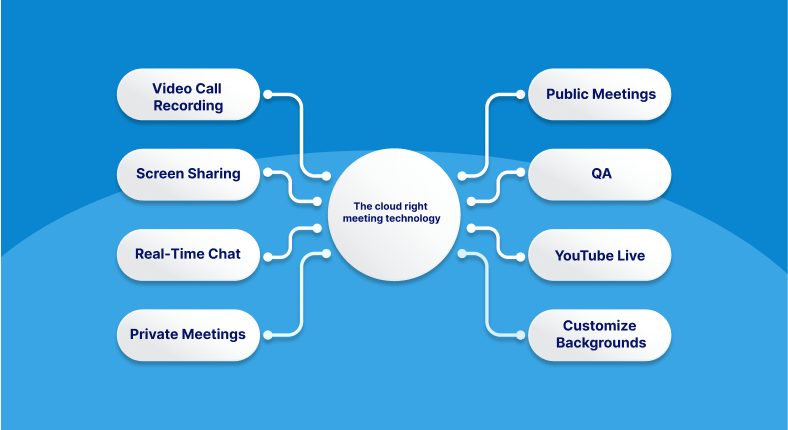 Conclusion
The mistake of choosing a bad product must be avoided to prevent any form of issue from arising subsequently. It's only logical to go for a tested and trusted cloud right meeting technology product that offers the solution you require. In this case, 500Conference. A highly effective and pocket-friendly solution for your extensive meeting requirements.
What Makes the Best Video Conferencing Software?
#1
Unlimited Meeting Duration
#2
Live Virtual Meeting Recording
#3
Real-time Chat & Polls
#5
Seamless Secure Meetings
#6
Practical Brand Promotion
#9
Unbelievable pricing - the lowest you will ever find
#10
Everything your business needs - 50 apps, 24/5 support and 99.95% uptime
Join the SaaS Revolution
All-in-One Suite of 50 apps

Unbelievable pricing - $14.99/user

24/5 Chat, Phone and Email Support