Tips to Make Your Virtual Meetings Engaging
Virtual meetings are an excellent method to connect with people you would not typically be able to see in person. Virtual meetings allow you to interact easily and efficiently, as well as create relationships with people you might not have met as frequently otherwise.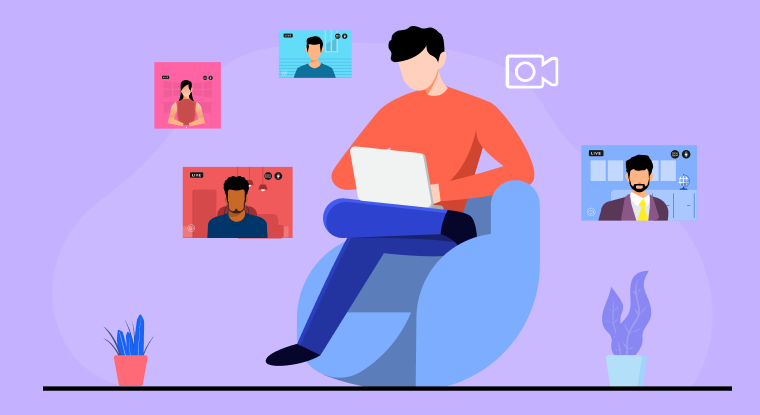 Unprecedented times have changed how we work, taking us from workstations to virtual workspaces. And especially how we hold meetings, from face-to-face meetings in the conference or meeting rooms to virtual google meet. But, how engaging are these virtual meetings? Usually, managers and team leads collaborate on projects or any new tasks. However, with the tons of virtual meetings, they often come up with the challenges of their participants not being fully engaged or losing focus in the discussion.
Things That Make Virtual Meetings Boring and Distractive
Virtual meetings have also become the norm, turning towards the virtual world. But, people are less interested in virtual conferences and feel out of context most of the time. So, let's see here what things make people less engaged during online meetings with virtual conferencing software.
It is harder to build personal connections.
It's easier to lose attention when looking at the screen rather than the actual face.
While sitting alone in the room, I am more likely to get distracted by the phone.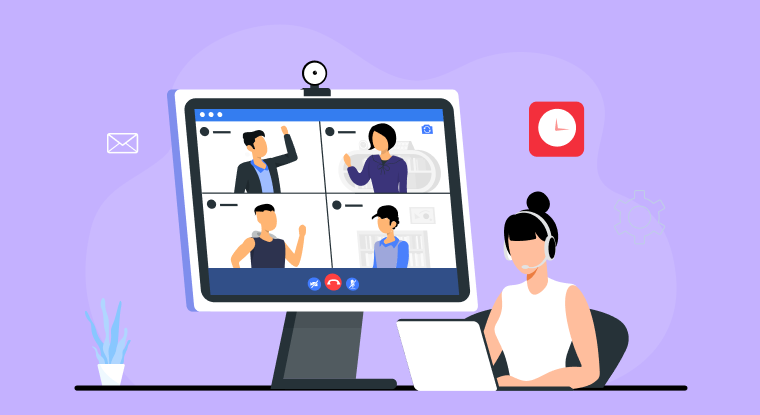 So, if you are dumbstruck about how to keep your virtual meetings engaging and more fruitful then why not check in to these online meeting tips to implement.
Create The Agenda Before Starting The Meeting
The plan is essential for any meeting, and especially for an online appointment in virtual meeting platforms, it is crucial not to let your participants get distracted.
It is good to send a plan before the meeting as the participants will get a clear idea of what the meeting is about and whether they need to prepare or instead be prepared for any new upcoming task. This way, everyone can be well prepared, and there is no way to get distracted or swift away from the main course of the meeting.
Invite the right people
When you have the agenda for your meeting, you should have the right people attend that meeting. Sending invites to all the team members to participate in virtual conference platforms is wasteful as they do not need to be present. So, rather than calling all of them and making meetings boring for the other half, it is better to reach the right people in the conference.
So curate your meeting participants' list carefully and send invitations accordingly. This will cut down on the clutter in the online meetings and help you earn respect as people will try not to waste time or feel distracted during the session.
Keep Virtual Meetings Short And Precise
When it comes to virtual meetings, try to keep them short. Do not exceed the time limit that you may have mentioned earlier. The standard meeting time ranges from 15 minutes to 30 minutes. So try to keep your virtual meetings within this time frame. When you exceed the scheduled time, participants will not remain engaged and may already feel like dropping off.Hence, the shorter it is, the more engaging and focused cloud meetings remain.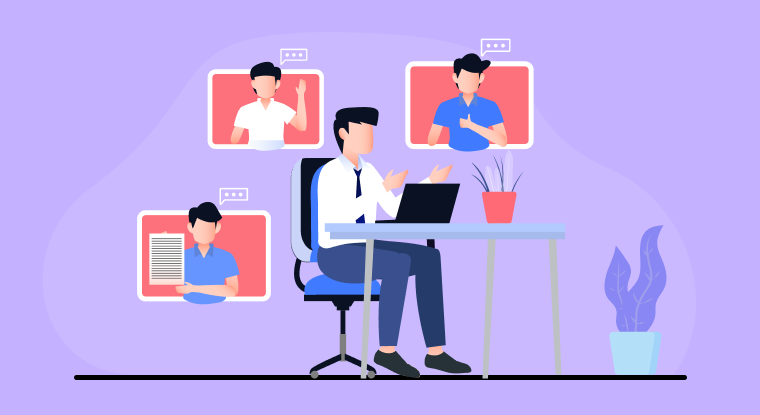 Introduce All Participants
Most of the time, people participating in virtual meetings don't know who they are talking to or who is part of the meeting. This may make people feel uncomfortable and out of place. So, it is essential to help participants in online conference platforms introduce themselves and create a comfortable environment. Moreover, this also helps them be attentive to what other participants have to say and share any ideas they may have.
Break The Ice
It seems that most of the time, during the virtual meetings, a space of silence enters where all participants go blank about what to talk about or what is next to be shared. This usually drives them away from virtual meetings. However, you can manage this situation by breaking the ice. It is rather crucial, especially during virtual meetings, to break the ice. You can break the ice by starting with a simple question like, "How are you feeling today?" What's going on currently in your life?
This helps people feel more connected. This makes the meeting in video calling software engaging and allows participants to share their side of the story.
Add Fun Elements
Virtual meetings need not always be severe and tense. On the contrary, it needs to be relaxed, so the participants feel comfortable and like to be more engaged, especially when fun elements are added to it.
You can add humour or crack jokes to make your meetings exciting and engaging here and now. This helps your participants stay connected and engaged, looking at what's new or exciting they will come across.
Ask Participants To Participate In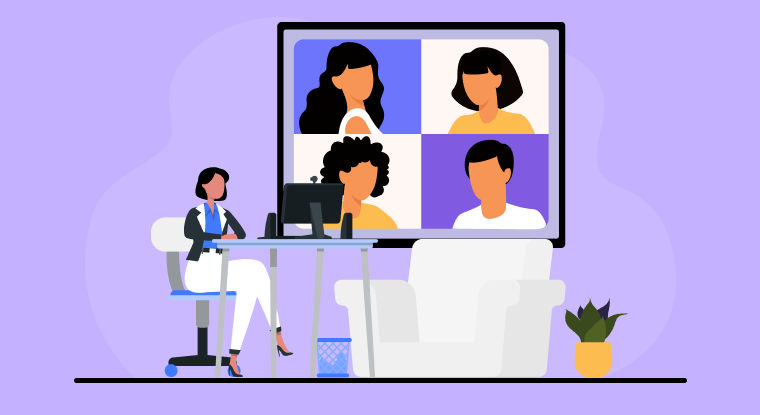 Video conferencing should not be one way, where the host is only taking the lead and speaking out. Instead, you can make your meetings more engaging by keeping them open-ended, where participants can speak up with their voices. Allow and encourage participants to speak and share their ideas or things they want to share.
Addressing participants individually to contribute to a project or a specific challenge can help them feel connected and more engaged in the meeting on the online platform.
Don't Skip The Take-Home
Once the meeting is done, don't forget to revise and have an overview or gist. For example, what you all have discussed, come up with any solution for a problem, issue, or challenge, the following plan, whom all are going to work with, the next move on the project, and finally, when will be the next meeting.
Conclusion
One of the biggest challenges most team leaders, managers, or seniors face is keeping their virtual meetings engaging. However, you can overcome the challenges and feel well-prepared and relaxed for your next meeting with the help of the above few imperative tips.
However, it is essential to remember that when keeping your team members or attendees engaged in the virtual meetings, try some of your creative ideas.
Now that you have understood the importance of virtual meetings, you can check out the best conferencing software on the market, 500Conference by 500apps, that allows you to organize robust collaborations. Moreover, this software also provides you with access to 39+ other applications of its parent suite that you can use to grow and run a successful business.
What Makes the Best Video Conferencing Software?
#1
Unlimited Meeting Duration
#2
Live Virtual Meeting Recording
#3
Real-time Chat & Polls
#5
Seamless Secure Meetings
#6
Practical Brand Promotion
#9
Unbelievable pricing - the lowest you will ever find
#10
Everything your business needs - 50 apps, 24/5 support and 99.95% uptime
Join the SaaS Revolution
All-in-One Suite of 50 apps

Unbelievable pricing - $14.99/user

24/5 Chat, Phone and Email Support