Types of Virtual Meetings Solutions and Which One to Choose
Are you looking for a virtual meeting solution but don't know where to start? This page has the different types of virtual meetings and which one is best for your needs.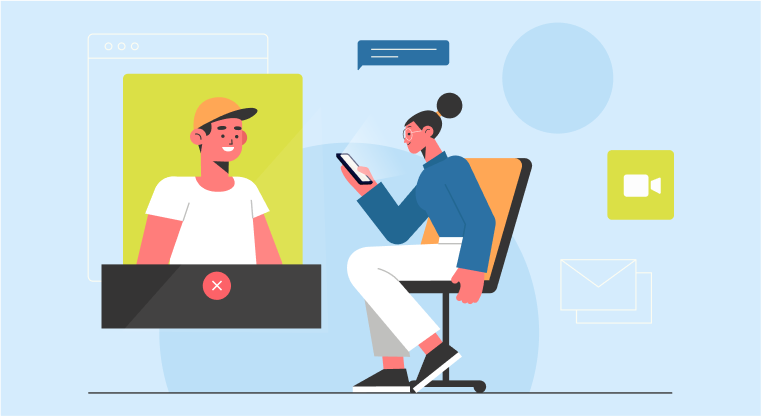 Online real-time conversations known as virtual meetings use chat tools, integrated video and audio, and application sharing. Through lectures, conversations, and coaching, they provide a way to include students in completely interactive, online learning experiences.
What is a Virtual meeting and What Types of Virtual Meetings are There?
A virtual conference is when people from different places utilize technology to connect at the same time and work toward a common objective; it is important to distinguish it from virtual conferences or webinars. Virtual meetings usually require less planning time and preparation than virtual events. They differ from webinars in that they have fewer participants and promote interaction and problem-solving. The key distinctions between virtual meetings & virtual events are listed below.
Differences Between Virtual Meetings and Virtual Events
Like an in-person event, a virtual event typically has many sessions. With their help of them, participants can tailor their event experiences to suit their interests. There is only one session for everyone at a virtual meeting, though.

At a virtual meeting, there may be a presenter or moderator, but everyone is usually contributing to the discourse in some form. However, at a virtual event, keynote speakers or sessions are frequently one-sided conversations with the audience.

Virtual events require extensive planning and coordination, just like their physical counterparts. Sessions need to be planned, keynote speakers need to be secured, and registration fees need to be gathered. Virtual meetings can typically be set up far more quickly and easily.
What are the Types of Virtual Meetings?
The kind of virtual conference you choose must depend on the requirements of your team and your company. There are a few distinct varieties. Teleconferencing, video conferencing, and web conferencing are the three main types of virtual meetings we'll cover in this article.
Teleconferencing
A teleconference is frequently an audio-only event that people can join by phoning in from a distance. These function best in small group situations with full participation from all participants.
The fundamental advantage of teleconferencing would be its simplicity: setting up a call requires less technical expertise than other types of virtual meetings. The disadvantage is that you cannot read the emotions and body language of other individuals.
Video Conferencing
With video conferencing, teams virtual meetings can be held virtually rather than in person, at least not physically. Video calls have the immediately apparent advantage that everyone can see and hear body language and other visual indicators. This further increases the sense of intimacy in the exchange as compared to other types of virtual meetings.
Improve your Team Work and Communication with Online Virtual Meetings Today! Sign Up 14 Day Trial
Participants at video conferences can see and hear each other thanks to high-quality video and audio provided by video conferencing applications like 500Conference and Zoom virtual meeting.
Web Conferencing
Web conferencing is typically described as a more interactive form of a virtual meeting. It can be used for effective virtual meetings, presentations, team projects (using whiteboards and screen sharing, for example), and training sessions.

Colleagues can collaborate on the same project concurrently using web conferencing. We should be cautious to distinguish between the two as they're not precisely the same thing. It's sometimes mistaken for webinars.

A "webinar" is essentially an online seminar; the phrase "webinar" combines "web" with "seminar." With the possible exception of Q&A sessions, this is often a one-way communication approach, whereas web conferencing incorporates multi-way communication.
What is the Best Software for all Types of Virtual Meetings?
Of course, no platform is ideal for everyone; the one you select will depend on the particular business requirements. You might want to get a platform like 500Conference that offers a combination of cloud meetings center solutions and virtual meeting features, or you might merely need conferencing software. 500Conference is the aptest software for all types of virtual meetings.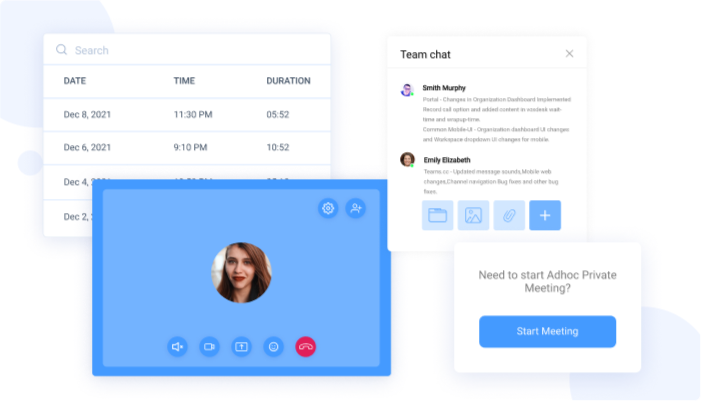 Here are some other considerations:
How simple is it to install and set up your new virtual conferencing software? Does your platform include helpful guidelines and a support line? These are crucial inquiries to make because failing to do so may result in a drawn-out installation process.
More sophisticated features - This is a touchy subject since sometimes you just don't realize what you need until you use it. To get a solid understanding of what virtual meeting platforms can achieve, always use the free trial or request a sample.

Real-time transcripts, for instance, may be helpful if you conduct client interviews through online meetings because your team may review them afterward and learn new information from the conversations.

Before making any rash decisions, be sure your operator can genuinely scale along with you in terms of capacity and scalability. Not all platforms will be able to accommodate you, for instance, if you want to organize meetings for more than 80 individuals.
Do you Need IT to Support Adding (or Removing) Clients on Your Own?
When you're testing out several possibilities, be sure to look for this because not all platforms are simple to use. Another important factor to think about is customer assistance. Ask about assistance alternatives (and check out their Support Center database to see if it's comprehensive and if it enables you to discover answers quickly on your own) if having global support or phone support is vital to you because not all virtual meeting software offers these features.
What Makes a Great Video Conferencing App?
Video quality is the most crucial factor in all types of virtual meetings. That extends beyond how the image appears; even the highest quality won't matter if calls frequently drop or users disconnect. We put each online virtual meeting app to the test to evaluate how well it functioned when the internet connection's quality varied.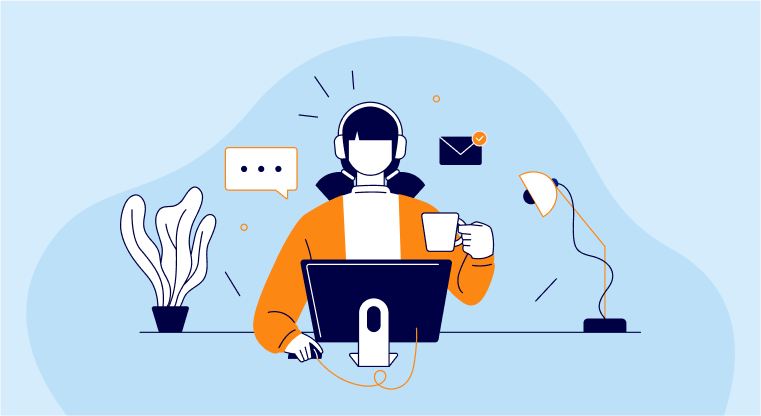 However, that wasn't the only thing we were considering. Many consumer-facing video chat applications, like FaceTime, wouldn't function as video conferencing applications. To conduct meetings, businesses want more than simply a reliable video connection. In conclusion, the top video conferencing apps are:
Offer consistently excellent audio and video. This must be the one function that web conferencing software is capable of.

Make scheduling, starting, and joining meetings simple. Meetings should ideally be easily booked and put on your schedule, and you should only need to click on clear links to join the meeting.

Include tools for collaboration. The basic minimum is conversation and screen sharing. Beyond this, the top online video conferencing tools provide whiteboarding and even direct collaborative tools.

A video recording option Considering that not everyone can attend every meeting, recordings fill in the gaps. Your virtual meeting software should make recording a meeting as easy as clicking a button.

Make it simple for individuals from outside your company to join. Anyone should be able to simply click a link to join your meeting, but there have to be security measures in place to keep away unauthorized attendees.
What are the Best Types of Virtual Meetings Solutions?
All video conferencing tools make the same claim: they enable distant conference hosting while maintaining face-to-face communication.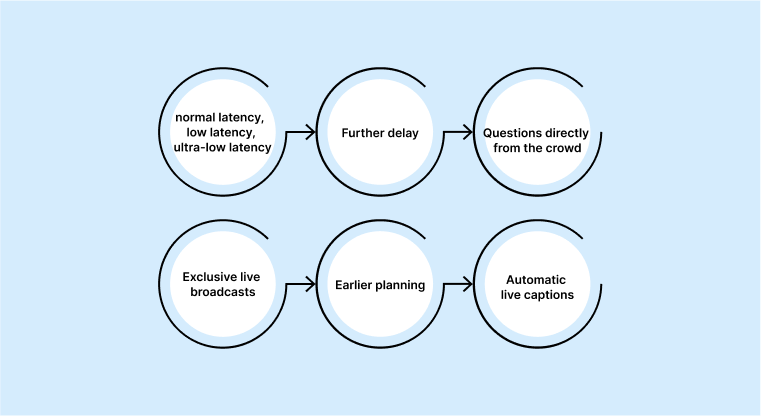 The best free features of a good online meeting software:
Three possibilities for stream quality (normal latency, low latency, ultra-low latency)

Further delay

Questions directly from the crowd

Exclusive live broadcasts (people can only access the with the link)

Earlier planning

Automatic live captions

Tag locations
Which Platform is Apt for all Types of Virtual Meetings?
Typically, your company's demands will determine which online conference platforms are best depending on the types of virtual meetings they are opting to conduct. Therefore, be sure to always take needs into account while selecting the best equipment for your business. This ensures you make the most of your software investment. Use the affordable software 500Conference by 500apps to take advantage of its many capabilities. By purchasing this product, you also gain access to 39+ additional programs from its parent package, including enterprise CRM software, live chat, and online collaboration.
What Makes the Best Video Conferencing Software?
#1
Unlimited Meeting Duration
#2
Live Virtual Meeting Recording
#3
Real-time Chat & Polls
#5
Seamless Secure Meetings
#6
Practical Brand Promotion
#9
Unbelievable pricing - the lowest you will ever find
#10
Everything your business needs - 50 apps, 24/5 support and 99.95% uptime
Join the SaaS Revolution
All-in-One Suite of 50 apps

Unbelievable pricing - $14.99/user

24/5 Chat, Phone and Email Support