5 Ways Video Conferencing Can Help Businesses (WFH Edition)
Allowing your employees to feel isolated at work is a bad idea. While loneliness may be an issue for remote workers, including virtual activities into your team's calendar can be highly useful.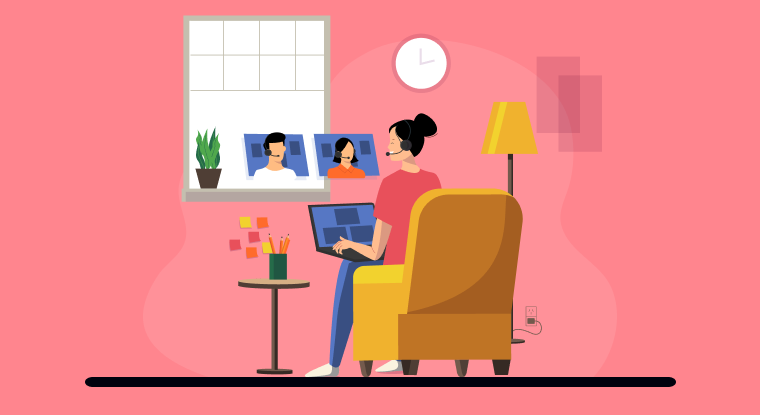 More people are working from home now than ever before. According to statistics, in 2021, 62 percent of Americans will have operated remotely. And according to Gallup, about 88 percent of organizations worldwide had encouraged or compelled workers to work from home owing to COVID-19.
Before the pandemic, the remote working trend has been slowly increasing. Yet, the sudden introduction of remote work may require a different mindset. Also, it calls for increased levels of support for coworkers experiencing feelings of isolation and stress.
Consider the Following To Improve Engagement With Video Conferencing
1. Create opportunities for connections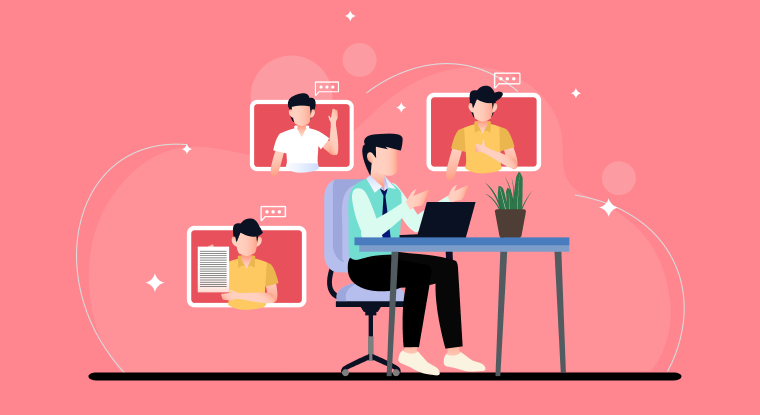 Natural micro-interactions abound in office settings, such as the usual afternoon talks over the water cooler or when picking up your report at the photocopier. According to research, people undervalue the importance of social connections in workplaces. There's also evidence that these casual discussions can lead to breakthroughs in business difficulties or new business concepts.
Since you won't run into a coworker down the hall while remote working, you need to recreate the environment over video conferencing software as closely as possible. Software like 500conference will help you recreate this connection as close as possible. In addition, you can go all out to create small meetings where your employees can engage in informal conversations.
Also, you can schedule 15-to-30 minute meetings with names like coffee break, lunchtime chat, or anything else that indicates the virtual meetings is for social interaction. Colleagues can designate their calendars as tentative and drop into the video chat rooms whenever they have free time. You can send out invites more infrequently to avoid personnel being burned out on a recurring meeting.
2. Reimagine Commute Time
You can roll right out of bed and into work now that everyone is remote!
Since that now works for everybody, you need to take advantage of that. Employees no longer have to commute to and from work. So, technically, you have more time to get your employees to work.Since the commute time is no longer there, you can readjust your working time to what will suit your employees. Everyone is working from their element, and there is no point reenacting the fixed office work time.
Employees should decide on a time that will suit them all. This will improve productivity.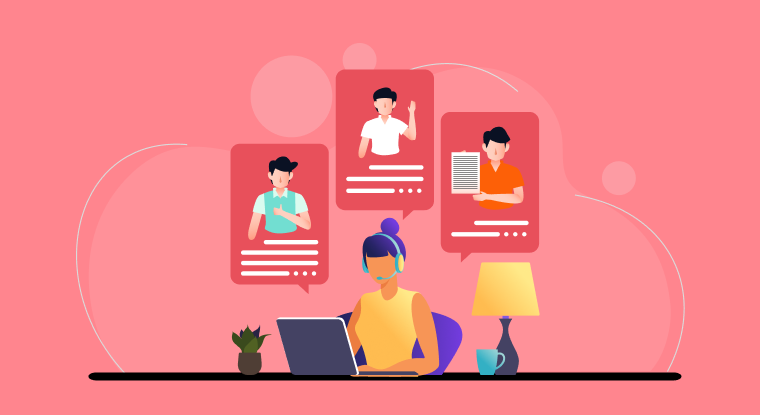 3. Use visual collaboration software
You've probably heard that we don't all learn or process information in the same way at some time in our life. According to the most widely accepted theory, people are visual, auditory, reading/writing, or kinesthetic learners. So if you only use video conferencing calls or video chats to flesh out projects, you might not be interacting with everyone on your team in the most effective way.
Now that you are not physically around to reiterate or point employees' attention to information. It will be beneficial to use software that allows you to sketch out ideas on a whiteboard. 500conference provides a digital workspace that promotes real-time visual communication. It effectively mimics the whiteboard experience on the web. This may be a pleasant way to engage with coworkers while catering to various learning styles and completing tasks.
4. Make video a requirement
This may sound self-evident, but it remains vital. Many people still prefer soul-crushing conference calls or "don't like" being on camera. Skipping video isn't an option to improve interaction with your remote workers. Skipping videos means there won't be any face-to-face conversation. This will diminish each team member to just a voice. When you rely only on phone calls, you will miss out on far too many nonverbal signs.
For instance, when you ask, "Can we talk?" at the office, your coworker will be able to observe your polite, non-scolding expression. Hence, you need to encourage video calling software regularly and make it essential for all team members.
5. Include "get to know you" events for new employees
When new employees arrive in the physical office space, firm executives try to ease their integration into their roles and with other employees.
In a remote setting, new hires—and incumbent employees—will only meet others via a remote meeting to learn and mostly to learn about their upcoming tasks. Learning about others will be difficult in project meetings. Companies can employ video conferencing software applications programmed to link coworkers with prompts randomly. These prompts and questions will lead their conversations to assist with the shortage of get to know you the events.
Making time for these informal gatherings will help new employees feel more connected to their coworkers while allowing existing employees to learn new things about one another.
Why Not Use 500Conference?
Different video conferencing software is available depending on the size and type of business, and many firms apply right away. One of the most efficient video calling software out there is 500confenrence.
Some of the benefits of using 500Confenrence include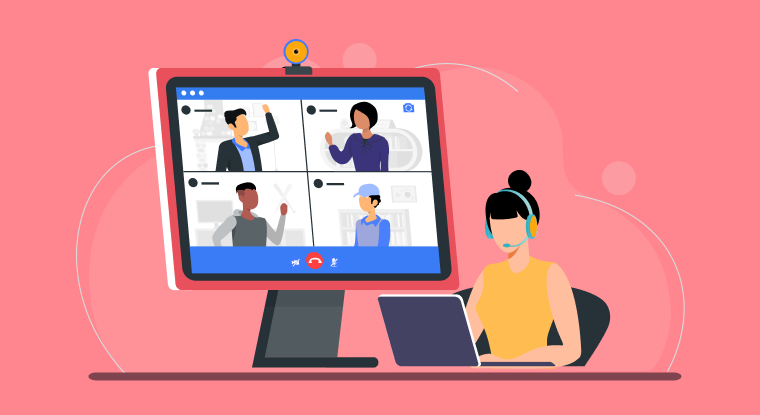 It's a video conferencing software that enables fast and reliable online communication.
It enables screen sharing, real-time chatting, call recording, polling, and live webinars. Many more are included in this all-in-one video conferencing platform.
There are no restrictions on the length of the meeting or the number of people attending.
Allow your team to stay connected with you for a long time by hosting private meetings with no limits on duration or number of participants.
With 500Conference, you can bring people from all over the world together to work and be more productive.
It improves team uniformity and participation during video conferencing and live polls to gain fast reports.
It records an ongoing virtual meeting and can be viewed later. This can be achieved when a user has accurate information by jotting down what was debated during the session.
It helps to maintain human connections irrespective of physical location.
Conclusion
Don't let social disconnection make your employees feel isolated at work. Instead, make it entertaining by getting creative with how to remain in touch. While loneliness can be a concern for people who work remotely, integrating virtual activities into your team schedule can help a lot.
What Makes the Best Video Conferencing Software?
#1
Unlimited Meeting Duration
#2
Live Virtual Meeting Recording
#3
Real-time Chat & Polls
#5
Seamless Secure Meetings
#6
Practical Brand Promotion
#9
Unbelievable pricing - the lowest you will ever find
#10
Everything your business needs - 50 apps, 24/5 support and 99.95% uptime
Join the SaaS Revolution
All-in-One Suite of 50 apps

Unbelievable pricing - $14.99/user

24/5 Chat, Phone and Email Support