How Video Conferencing Services are Changing Online Meetings?
Video conferencing services are changing the way we conduct online meetings. These services provide high-quality virtual meetings.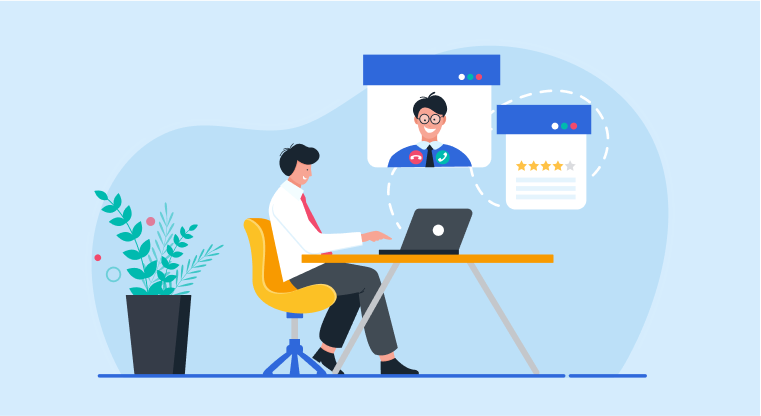 Since the COVID-19 epidemic, the appeal of virtual meetings and other conferencing events that are open to everyone has been rising gradually. Our research has found that since travel bans, new social distance rules, and general community concerns about large, open gatherings have led many of us to move to work remotely, changing both our business and social habits, the number of meetings attended online has tripled for most of us.
The trend toward online meetings is only anticipated to grow, particularly at larger firms where nearly 90% of workers anticipate that web video conferencing services would continue to be the favored meeting format even after the epidemic when individuals return to their places of employment.
Advantages of Video Conferencing Services over Traditional Meetings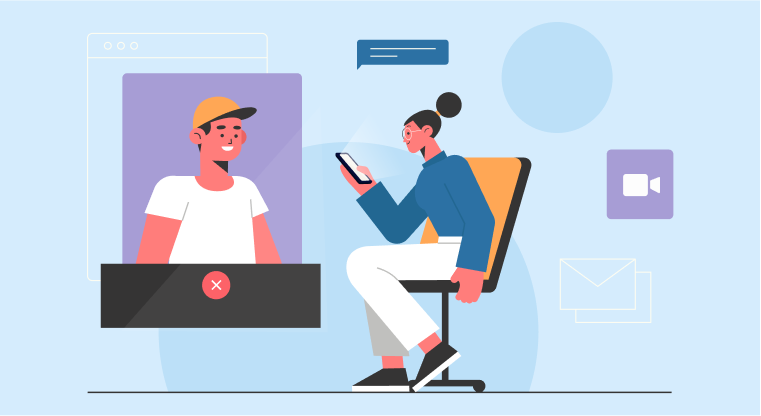 Overcoming the ever-increasing difficulty of traveling and planning larger gatherings is one of the most evident benefits of online meetings over in-person events. Online conference platforms not only save on travel and lodging expenses, but they also lessen the amount of time that attendees waste waiting in lines at airports, being stuck in traffic, and otherwise being away from the workplace (remote or not).

Easy-to-use video conferencing services help to increase productivity and foster a more collaborative work environment whether you're interviewing new hires, running a free life skills program, launching a service or product presenting a creative brief, or teaching students a new song online.

Real-time interactive tools that allow for easy information sharing among team members or attendees of a business event include chat, screen-sharing, desktop sharing, messaging, whiteboards that anyone can access, virtual meeting platforms, online polls, surveys, and live question and answer sessions. These tools also encourage collaboration.

Video conferencing services are now the first option for most enterprises when it comes to collaborative team meetings and other virtual events, especially when an urgent message needs to be communicated promptly with larger groups over greater distances.
Improve your Team Work and Communication with Online Virtual Meetings Today! Sign Up 14 Day Trial
However, be careful to pick the best video conference service for your requirements. Even though using meeting software from businesses like Zoom, Skype, Google, or Microsoft can occasionally be less expensive or even free, you can't guarantee the video quality, and attendees must download a plug-in in order to participate in your conference.

Additionally, they lack the technology and live assistance that suppliers like Redback Connect offer. The right video conferencing bridge, high-quality audio and video, large screens, several HD cameras, and video conference phones are all helpful depending on the type of meeting you're having. Some service providers allow you to record your event, which prevents any problems with misunderstandings and gives you a precise record of the web meeting.
Video Conferencing Services Transform How We Conduct Online Meetings
As more businesses implement remote working policies for their workers, video conferencing services have grown into a significant sector. Originally used primarily to connect friends and family, video conferencing services have evolved into an accessible, cost-effective communication tool for organizations of all sizes thanks to the corporate sector's increased need for it. Video has evolved from a communication medium to a meeting platform, a platform for brainstorming and collaboration, and finally a platform where businesses made transactions and signed deals.
Today, video is used for everything from interviews to employee onboarding to team meetings to pitch presentations to annual general meetings of the organization. Team cooperation and online meetings are improving and getting easier to handle than ever thanks to the level of creativity this industry has been seeing.
Adaptive technology
Technology is significantly influencing how we work together. The use of cloud-based services has sparked innovation and made it possible for new, more effective working methods. The market is being significantly impacted by video conferencing as a service, which makes it feasible for businesses to scale the adoption of collaborative technology. Building trust among more task-oriented, segmented workgroups requires effective visual communication. Because modern workers expect to be able to communicate via video, the use of video in the workplace is increasing.
Video conferencing services are no longer just a stand-alone technology; it is increasingly integrated into apps that improve workflow productivity.
Increased efficiency and better communication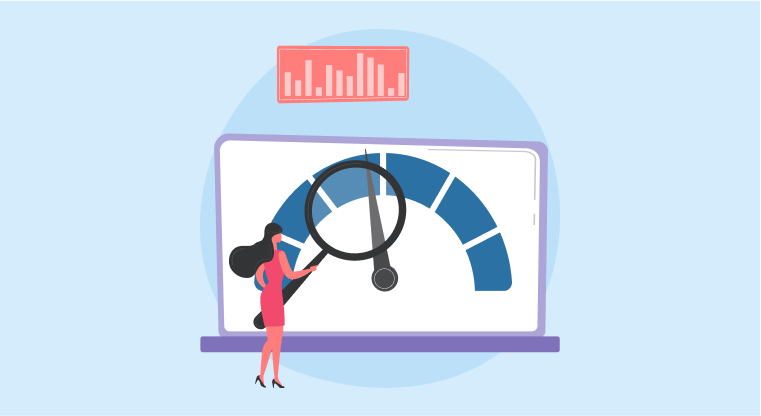 The way individuals conduct business has been completely changed by video conferencing. Colleagues can communicate in-person-like real-time using video conferencing services rather than endless email chains. It leads to more swiftly bringing items to market, more agile decision-making, and the chance to be more productive. Additionally, management communications can be improved using video conferencing. Additionally, it leads to meaningful conversation and more natural interaction.
Improve your team work and communication with Online Virtual Meetings Today! Sign Up 14 Day Trial
Benefits of using good Video Conferencing services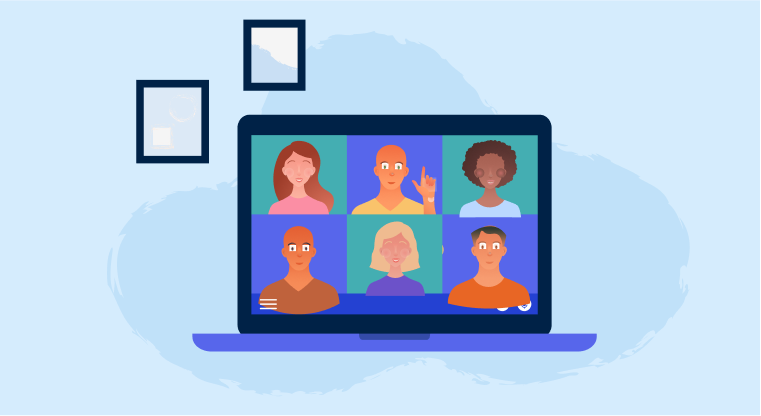 As a medium for communication, video conferencing is expanding at an all-time high. Businesses desire to benefit from the advantages of this increased collaboration. Those that use videoconferencing (VC) immediately reap its many advantages.
Real benefits include increased productivity and decreased travel expenses. Enhanced corporate ties, increased meeting effectiveness and improved communication are even more significant advantages. The businesses get a competitive edge by increasing employee satisfaction and minimizing environmental impact. If you enjoyed this post, you might also be interested in reading about effective telecommuting cooperation or visiting our Workspace solutions page for additional information on how to design productive workspaces.
Quick Outreach
Set up a video call if you want to communicate anything straight now. There is no requirement to assemble all important individuals in one location, whether it be to demonstrate the newest product design, provide important information, or establish new objectives. Sharing your screen is sufficient to offer a visual effect to those quotas, deadlines, or strategy changes, unlike in a phone conference. Additionally, you have greater control over ensuring that everyone understands your message. 500Conference Video conferencing services
One of the video conference systems that might improve your online communications is 500Conference. Real-time talking, encrypted screen sharing, mobile accessibility, private and public meetings, and call recording tools can all enhance your online virtual video conferencing experience. Additionally, there is no upper limit on how many people can participate in a topic. Furthermore, there are no time limits on meetings with 500Conference.
Video conferencing feature by 500Conference
With the aid of this tool, you may arrange a face-to-face encounter with colleagues or clients located anywhere in the world. The nice thing about this functionality is that you can use 500Conference to host virtual meetings with any number of people.
You may save time, increase productivity, foster teamwork, and lower travel-related expenditures with the aid of this video-calling software. With this remarkable feature of this software, you may plan webinars, seminars, and business meetings. This function allows you to organize a casual get-together with your coworkers even if you feel the need to do so.
Conclusion
Businesses should adopt new technology and plan for the future digital workplace if they want to succeed in the twenty-first century. Additionally, in order to thrive, businesses must adapt their operating procedures to meet the demands of expanding markets. By using video conferencing, businesses may gain a competitive edge and devote more of their skills, time, and effort to more pressing concerns like creating high-quality products, attracting and keeping customers, and improving product quality.
Today, the entire planet is connected. With the advent of video calling, you can communicate with individuals anywhere in the globe from the comfort of your home. Use the 500Conference to have a smooth and entertaining video call conversation. Other available options include Cisco WebeX video conferencing, blue jeans video conferencing, etc.
What Makes the Best Video Conferencing Software?
#1
Unlimited Meeting Duration
#2
Live Virtual Meeting Recording
#3
Real-time Chat & Polls
#5
Seamless Secure Meetings
#6
Practical Brand Promotion
#9
Unbelievable pricing - the lowest you will ever find
#10
Everything your business needs - 50 apps, 24/5 support and 99.95% uptime
Join the SaaS Revolution
All-in-One Suite of 50 apps

Unbelievable pricing - $14.99/user

24/5 Chat, Phone and Email Support