Best Zoom Virtual Meeting Alternatives
There are many Zoom virtual meeting alternatives out there that can help you with your video conferencing needs. We've compiled a list of the 10 best options.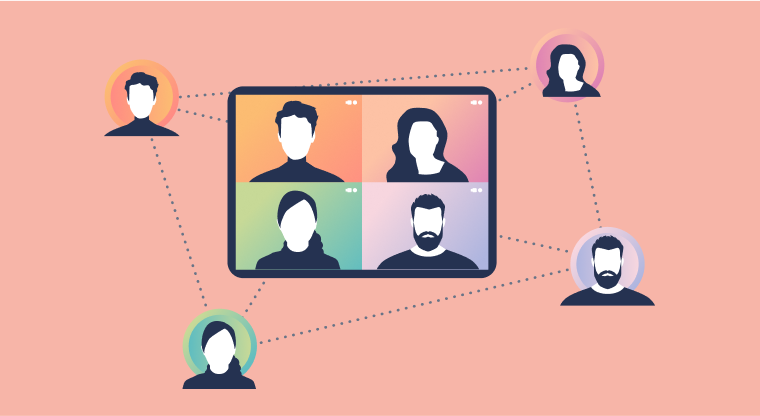 A virtual meeting enables connections between individuals and organizations from all over the world via video conferencing software. Learn about the technology that enables various types of virtual meetings and why using them can save you money.
All about Zoom Virtual Meeting
Users can connect virtually for video conference meetings, webinars, and live chat using Zoom virtual meeting, a platform for video conferencing that can be accessed through a desktop or mobile app.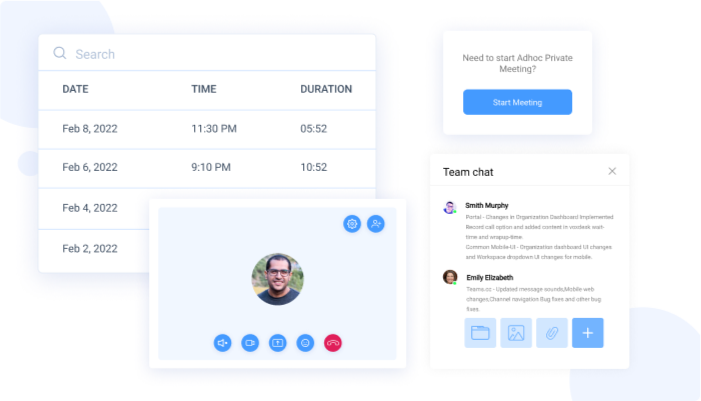 Users of Zoom virtual meeting can opt to sign up for the free service or one of several paid subscriptions after downloading the app for free. Even though the time frame for group sessions is 40 minutes, the free service enables users to arrange an infinite number of meetings involving up to 100 members. Schools that use the app can request a free limit increase.
Why is Zoom Virtual Meeting Popular?
The appeal of Zoom virtual meeting is that it enables users to convene a sizable group of attendees in a single conference, even when utilizing the service's free tier. The only person who has to create a Zoom virtual meeting account is the host, and anyone who wants to join the conference can easily receive the login details.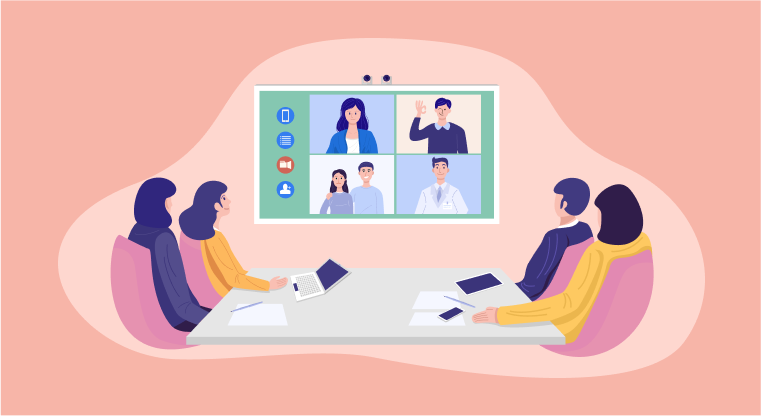 Users of Zoom virtual meeting can establish and join online meeting spaces where they can interact with one another via audio and video. Participants may have access to additional tools that enable them to share their display, transfer files, and text chat either privately or publicly with other meeting participants.
Top 10 Zoom Virtual meeting alternatives in 2022
Google Meet
Google Meet, formerly referred to as Hangout, is a video conferencing tool developed by Google. If your team has a Google Workspace or G Suite account already, the app is free.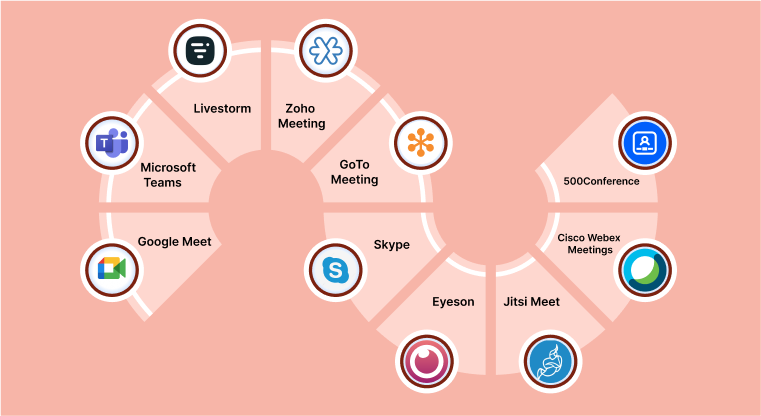 Even though Google Meet is primarily designed for business customers, people can utilize this virtual video conferencing and collaborative application to video chat with their family members too.
Additionally, teachers can set up a virtual classroom using Meet. This is one of the strongest competitors of the Zoom virtual meeting application.
Key Features
Supports up to 100 meeting participants, with 16 of them being visible at once.
Before you join the online virtual meeting, you can preview your screen to verify your camera, microphone, and anyone else present.
For thorough explanations, there is a screen sharing option.
Meeting hosts have control over the meeting through options like muting, deleting participants, etc.
Microsoft Teams
For customers of Office 365, Microsoft Teams is a cloud-based tool for group messaging. Joining a Microsoft Team meeting is a wonderful option if you want to communicate with remote teams through chat, meetings, calls, and file sharing.
Key features
Supports 250 attendees in a meeting room.
Features for streaming presentations and screen sharing for in-depth explanations
Recording feature for keeping track of significant conferences
Message channels facilitate the organization of talks.
Livestorm
A video engagement tool called Livestorm makes it simple to run all aspects of your meetings, webinars, and video conferences.
Livestorm is very simple to use because it is a browser-based application. You only require a URL.
Key features
With fully customizable and pre-built landing pages, registration pages can help you increase registration rates. Emoji responses, team whiteboards, live surveys, and question upvotes are just a few of the engagement tools available. Analytics' robust reporting feature, which is integrated within the dashboard, makes it simple to analyze all of your data.
Zoho Meeting
You may host video conferences using the free, open-source software Zoho Meeting. With its cutting-edge end-to-end encryption technology, it safeguards user data and meeting privacy. This application shows a cutting edge over the Zoom Virtual meeting.
Key features
Can record the meeting online.
To involve a participant or the entire audience, use audience polling, and hand-raising techniques.
Moderator powers to silence interruptions and lock online conference platforms are examples of cutting-edge functionality. allows 100 attendees at any given meeting under the basic pricing level.
GoToMeeting
The web-hosted video conferencing software GoToMeeting is ideally suited for business teams. To keep users' security, it employs several encryption methods.
What distinguishes it from other video chat applications? You can enjoy limitless meeting time without upgrading to a premium subscription.
Key features
During the meeting, you can hand off control of your keyboard and mouse to any participant.
Live-stream team meetings and share them afterward.
Has a tool for document collaboration and file sharing.
Meeting times can be planned in advance.
Skype
Most people use Skype, a well-liked video conferencing tool, for private video chats. But now that Skype has "Skype Meet Now," a new function, it may be used for business video conferencing.
Key features
To share presentations, photos, or anything else on your screen, use screen sharing.
Call recording with real-time automatic subtitle generation.
Background blur during Skype conversations online.
You can respond to any text with emoji reactions with Meet Now Smart Messaging.
Eyeson
All sizes of enterprises can use the cloud-based video conferencing system Eyeson. You don't need to download or set up Eyeson to use it, which differs from the majority of video conferencing services. Participants can join the conference instantly through their browser by just sending them the call URL. It certainly saves a lot of time.
Key features
100 participants maximum per call.
Live-stream your video call in real-time on Facebook and YouTube.
A recording feature for video calling software.
Ability to switch on ECO mode (audio-only) to conserve bandwidth.
Jitsi Meet
A secure, open-source video chat service is Jitsi Meet. In Jitsi Meet, you don't even need to sign up to join a meeting room!
Key features
Share papers with others using the Etherpad function.
Meeting URLs that can be customized.
Integrated video meeting chat application.
Enables 100 meeting participants.
Cisco Webex Meetings
A videoconferencing tool called Cisco Webex Meetings allows you to host group video conferences, voice calls, and more through its teams virtual meeting feature. When you need to make international calls in a reality show using a computer program, this video conferencing software even offers real-time translations of your sessions into 100+ languages.
Key features
Access to individual and group chat rooms.
Transform your common materials into unique backgrounds.
Whiteboard feature that facilitates group brainstorming.
Take minutes at meetings and obtain transcripts right away.
500Conference
To improve your teamwork, use 500Conference, a customizable, and embeddable conference webinar solution. All webinar participants will have a wonderful experience in cloud meetings thanks to the HD video and clear audio. access to an unlimited number of attendees at public gatherings without any restrictions, allowing for easy mass communication. It is a very dependable web video conferencing service because it has built-in integrations with cutting-edge applications like Teams.cc, CRM.io, NinjaChat, and more to enhance real-time communications.
Additionally, the yearly subscription is 30% cheaper than the monthly fee, which is only $14.99 each month. Additionally, you will get a web video conferencing program that is routinely updated, secure, dependable, and packed with features.
Improve your Team Work and Communication with Online Virtual Meetings Today! Sign Up 14 Day Trial
Key features
Brandable, secure, and embeddable. Improve your collaboration with a conference webinar solution.
All webinar participants will have an effective virtual meeting experience with HD video and clear audio.
Access to an unlimited number of attendees at public gatherings without any restrictions, allowing for convenient mass communication.
Reliable Improved real-time communications through built-in connectors with cutting-edge applications like Teams.cc, CRM.io, NinjaChat, and more.
Conclusion
Take the time to investigate your options for a Zoom virtual meeting replacement and select the program that best meets your requirements among all the other virtual meeting platforms. Check all the attributes and study the customer feedback rather than just being swayed by the appealing pricing.
Even if we may be slightly biased, we believe 500Conference to be the best free video program overall if you ask us about it. Powerful video conferencing software 500Conference Pro gives away capabilities that other providers charge for.
What Makes the Best Video Conferencing Software?
#1
Unlimited Meeting Duration
#2
Live Virtual Meeting Recording
#3
Real-time Chat & Polls
#5
Seamless Secure Meetings
#6
Practical Brand Promotion
#9
Unbelievable pricing - the lowest you will ever find
#10
Everything your business needs - 50 apps, 24/5 support and 99.95% uptime
Join the SaaS Revolution
All-in-One Suite of 50 apps

Unbelievable pricing - $14.99/user

24/5 Chat, Phone and Email Support