8 Best Virtual Conference Platforms in 2022
The best virtual conference platforms in 2022 will allow you to connect with your audience anywhere.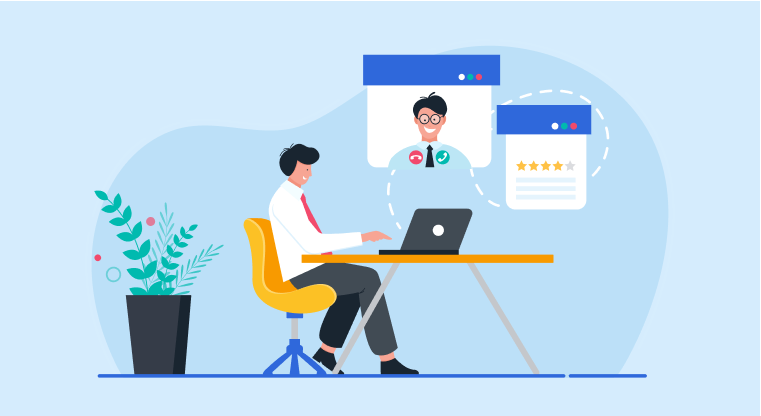 Virtual conference platforms saw a surge in popularity following the pandemic in 2019. Business meetings are traditionally held in person, even though they incur costs. Thanks to new virtual conference platforms, many companies now own twice as many conferences as they did a few years ago. Because they are both convenient and cost-effective, in 2022, if you want to create a memorable and engaging event for your company, consider using a virtual conference platform.
Top Virtual Conference Platforms to Use in 2022
Using online conference platforms can connect with new markets and increase their sales value without wasting time and effort. Attendees can register and attend programs from anywhere globally, making it more accessible. However, choosing the right platform can be daunting, given how things change.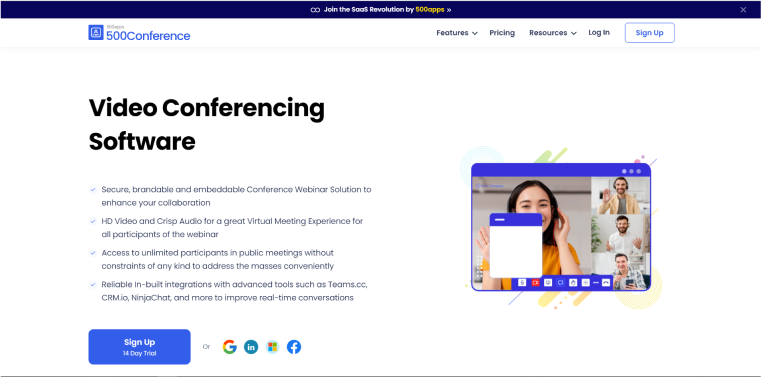 After careful evaluation, we have compiled a list of the top virtual conference platforms to use in 2022 and what makes them stand out.
What Makes a Good Virtual Conference Platform
Ensuring the company's reach and inclusivity is essential to an excellent virtual conference platforms. In other words, the conference must be able to accommodate everyone, regardless of their financial or physical limitations. The logistics of shipping and receiving must be simplified. An online meeting must be significantly cheaper than holding the meeting in person to keep costs down.
Organizers must be able to host events at any time of day or year, no matter where they are in the world. It must also have a way to collect and analyze participant feedback and engagement. Attendees can make the most of their time with this option.
Features of Conference Platform
Screen sharing
This feature is essential as it lets you display text, graphs, images, numbers, charts, and diagrams to collaborate in your meetings. You must also look for features like single-click registration, HD presentations, whiteboarding, and chat messages.
Video Call Recording
Top conference platforms have an automatic recording feature for recording your sessions. After registering, you can upload them to your website for attendees to use at any time.
Third-party integration
The platform must support functions that let you reach out to attendees in real-time.
Conference ticketing and polling
The platform should offer ticket or barcode scanning, mobile or onsite ticketing, and online ticketing. Apart from ticketing, there must be polling tools for collecting information about the attendee's opinion for convenience.
Breakout rooms
These are sub-rooms or smaller groups resulting from a larger room. Zoom provides sub-rooms that separate teams for personalized communication to prioritize agendas and increase productivity. Employees can be part of breakout rooms for a more personalized approach to communication.
Powerful List of Virtual Conferencing Software
500Conference
Enhance your cloud meetings and online communication with 500Conference. The platform allows real-time chatting, screen sharing, call recording, private & public meetings, and mobile access. With more than 30,000 active users, 500Conference has six data centres and 99.5% global uptime. For extended discussions, the platform does not limit participants and meeting durations. You can also collaborate anywhere and use integrated widgets for just $14.99.
Zoom
Zoom enjoyed prominence during the pandemic. The platform provides an all-in-one hosting experience that supports a healthy conference environment. You can power up your conference rooms with HD videos and audio and streamline your communications for up to 1000 video participants and 49 videos on screen. Built-in collaboration tool let multiple attendees share their screens simultaneously, and you can record your meetings with searchable transcripts. Not only that, but you can also schedule appointments from Gmail, iCal, or Outlook. Plus, attendees can join anywhere and from any device.
Eventzilla
Eventzilla is another virtual conferencing software that lets you manage promotions, event registrations, attendees, and check-ins in a single place. You can use the platform to create a customized event registration page and collect payments for your event. It also has advanced features like session management, completion certificates, and partial payments designed for classes and training. You can customize your conferences with abstract directions, and attendees can use the self-service option for personal needs. You can also assign name badges and use deep-dive analytics for feedback.
Demio
Run more effective webinars with less work with Demio. The platform provides all the tools you need to create a registration process. For example, the fully customizable domain contains colours and widgets you can use to market your events. You can also connect personally at scale by hosting events in the browser. In addition, the platform supports standard live presentations, scheduled sessions, and autopilot pre-recorded sessions. Businesses can also apply their logo and brand across all event materials, and there are three pricing plans you can choose from.
Clickmeeting
Scale up your webinars and reach thousands of people with Clickmeeting. The platform provides a conferencing room where you can show slides, discuss, and share the screen with others. You can also sketch on a whiteboard or use polls to engage your audience. In addition, with Click Meeting, you can stream your event on YouTube and Facebook for a wider audience reach.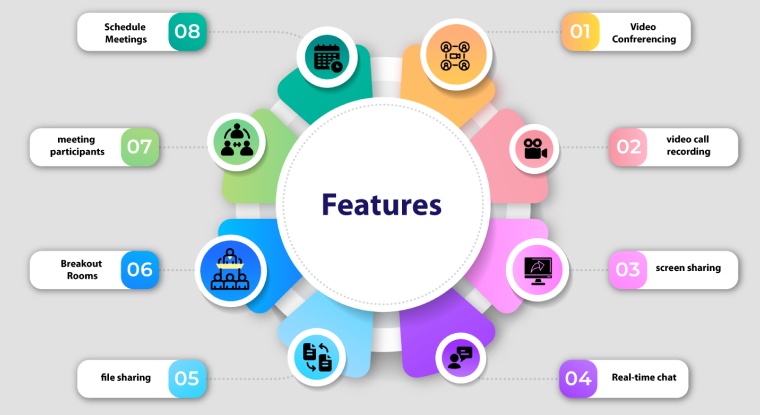 Hopin
You can achieve the same goal for your offline events with Hopin. The platform meets all requirements for running secure meetings with interactive room features. Attendees can move in and out of rooms to reduce the drop-off rate and increase the show-up rate. You can also host events of any size, sell tickets, and analyze past events. Hopin also lets you view and download data, recordings, and chat transcripts for complete analysis.
WebinarJam
WebinarJam caters to more than 50,000 businesses across 40 industries. Its cloud-based broadcasting technology lets you reach up to 5000 people in one presentation and allows up to six presenters. There are no pixelated images as all devices support HD 30 FPS, high-definition audio, and video broadcasting. The platform promotes access from all devices and provides live chat options. An automated recording feature ensures you don't miss anything, and flexible schedule meetings let you run your conference exactly when and how you want it. You can also design your registration page; attendees can stream from anywhere.
Vfairs
Host immersive and life like virtual events with vfairs. The platform's event gamification feature sets it apart from most. With this feature, you can create virtual leaderboards and award points to attendees who complete specific tasks. You can also create scavenger hunts, trivia games, and requests for feedback through live polls. You can also market your event by making your landing page and email marketing campaigns.
Conclusion
If the world is a digital place, nothing should stop you from holding your conferences online. Even if physical events are back, scale your business with convenient virtual events that reduce costs and logistics and save time. Use the virtual meeting platforms in 2022 to connect with your audience anywhere.
Out of all the prominent ones listed, 500Conference by 500apps is the video calling software you can definitely put your money on. Check out this advanced software and add value to your collaborations.
What Makes the Best Video Conferencing Software?
#1
Unlimited Meeting Duration
#2
Live Virtual Meeting Recording
#3
Real-time Chat & Polls
#5
Seamless Secure Meetings
#6
Practical Brand Promotion
#9
Unbelievable pricing - the lowest you will ever find
#10
Everything your business needs - 50 apps, 24/5 support and 99.95% uptime
Join the SaaS Revolution
All-in-One Suite of 50 apps

Unbelievable pricing - $14.99/user

24/5 Chat, Phone and Email Support