500Conference Vs Blue Jeans Video Conferencing
A detailed analysis of 500Conference vs BlueJeans video conferencing applications. Find out which one is the best for your business needs.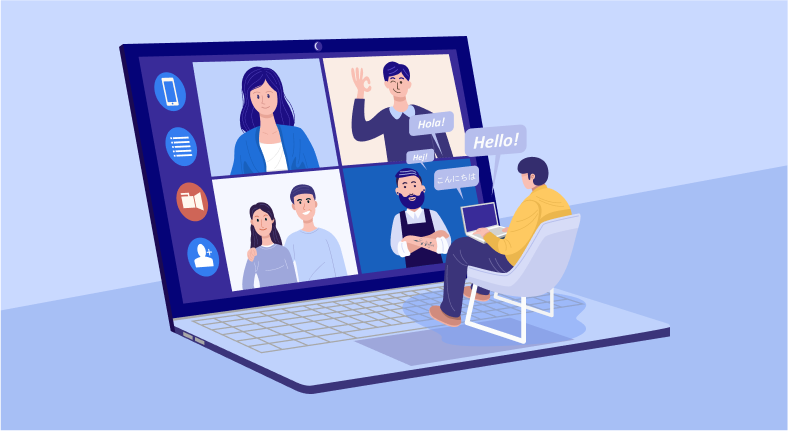 All about BlueJeans Video Conferencing Application
A cloud-based service called BlueJeans Video Conferencing may link people on various devices and employ conferencing tools like Google, Microsoft Lync, and Cisco. The platform enables users to broadcast live streams as well as other interactive events and provides group video, audio, and web video conferencing. The ease of BlueJeans Video Conferencing is noteworthy; from any device, users may "plan, join, and host single-touch meetings in only six seconds." The service also makes use of HD video and Dolby Voice audio, both of which are of higher quality.
All in all, small and mid-sized enterprises that require dependable video conferencing services will find BlueJeans' rich feature set ideal. Your team may send crystal-clear video and audio in real-time while being certain that your interactions are securely protected while using BlueJeans. With a tailored onboarding program, phone/email help, and online training classes, BlueJeans' technical support team is strong.
Although there is a free trial available, users who intend to use BlueJeans Video Conferencing frequently must join up for one of the platform's membership plans, which are charged as follows: BlueJeans Pro costs $13.99 per month if purchased annually, or $17.49 per month if not BlueJeans Standard costs $9.99 per month if purchased annually, or $12.49 per month if not
Features of BlueJeans Video Conferencing Application
BlueJeans Standard, which enables you to host meetings with up to 50 participants, as well as limitless one-on-one and group conferences without time restrictions, would probably be sufficient for the majority of users. It also gives you access to five hours of meeting recording time.
With 75 users per conference, 25 hrs of recording time, Command Center Analytics, privacy, and workstream-related tools not offered at the Standard level, BlueJeans Video Conferencing Pro somewhat raises the boundaries.
All about 500Conference Virtual conferencing Software
With its many capabilities, the 500Conference app functions as a progressive video calling software. The impressive capabilities offered by the 500Conference app fiercely rival the cons of important video conferencing programs like Zoom and Google Meet. The diverse pricing plans and payment alternatives are both enticing and useful. The pricing plans are affordable and provide standard features to all customers. As a result, you can select a pricing package that includes the components your company may require.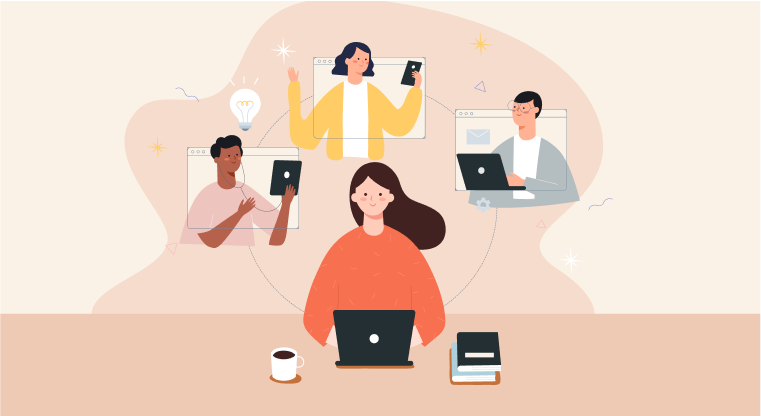 The 500Conference application's user interface, or UI for short, offers a beautiful, streamlined user experience that makes it simple for users to access all the required functions. Users do not require a tutorial to install their 500Conference app because of its distinctive and user-friendly interface. The 500Conference application provides more than simply aesthetic appeal and an easy-to-use interface. The UX and entire app operation are efficient and practical. You are presented with a highly reliable application that is guaranteed to give you a positive user experience rather than struggling with bad controls or bugs.
Features of the 500Conference App
There is a reason why the 500Conference app is a fully-featured video conferencing solution. It stands out due to the variety of designs and features it offers. Some of its attributes are: The 500Conference software provides high-end encryption to meetings in addition to the basic meeting setups that only permit access to those having the virtual meeting login details to prevent unauthorized access to forum and user data.
The 500Conference application's conference recording capability is a key component. Real-time notifications of meeting topics and decisions are where this is most helpful. The restrictions placed on the number of attendees per session and the overall meeting timeframe using video conferencing programs are significant drawbacks. This frequently results in rushed sessions and prevents access once several attendees have arrived at the meeting. However, 500Conference alters the story by enabling infinite attendees and meeting length.
Need for Applications like BlueJeans Video Conferencing
Given the situation, firms should adopt online meeting tools as a standard practice. It makes perfect sense. The days of rushing into meetings with a whiteboard & marker in hand to engage your team while they were shoving chairs into the hallway to make room for everyone are long gone. With today's sophisticated video meeting software, you may host and take part in meetings from the convenience of your home. Online meetings offer interactions that are just as good or even better than in-person meetings in a physical location. The hall might be the only thing you could miss here, though.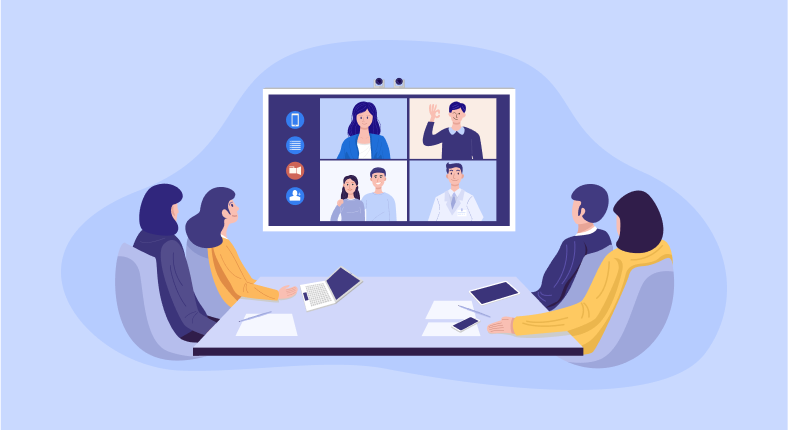 A fantastic video conferencing tool can make your experience flawless, while a lousy one can make your life miserable. That would be rather depressing, then! Therefore, selecting top-notch video conferencing software is essential.
Understanding the advantages of video conferencing demonstrates that it's the ideal tool for preserving connection and efficiency with workers who participate in work-from-home (WFH) programs. Virtual video conferencing platforms are a wonderful tool for cooperation and maintaining employee-to-employee interactions, taking into account that visual content makes users and clients feel connected to a brand or business. Instead of relying just on marketing data, brands might utilize it to interact with their customers, get real-time feedback, and develop stronger relationships with them.
Analysis of BlueJeans Video Conferencing Vs 500Conference
The 500Conference app is distinguished as the finest because of its unique capabilities that are not accessible in other audio-video conferencing software such as BlueJeans Video Conferencing application, in addition to providing a wide range of functionality. In addition, users can easily use their screens as inventive projectors to display meeting objectives and slides in real-time using the screen sharing feature of the software. Other meeting participants can concentrate on what the screen-sharing user is projecting thanks to this functionality.
The 500Conference software has a top Trustpilot rating of 4.9 stars in addition to its distinctive features. Over 30,000 consumers and companies who attest to its brilliance are currently using it.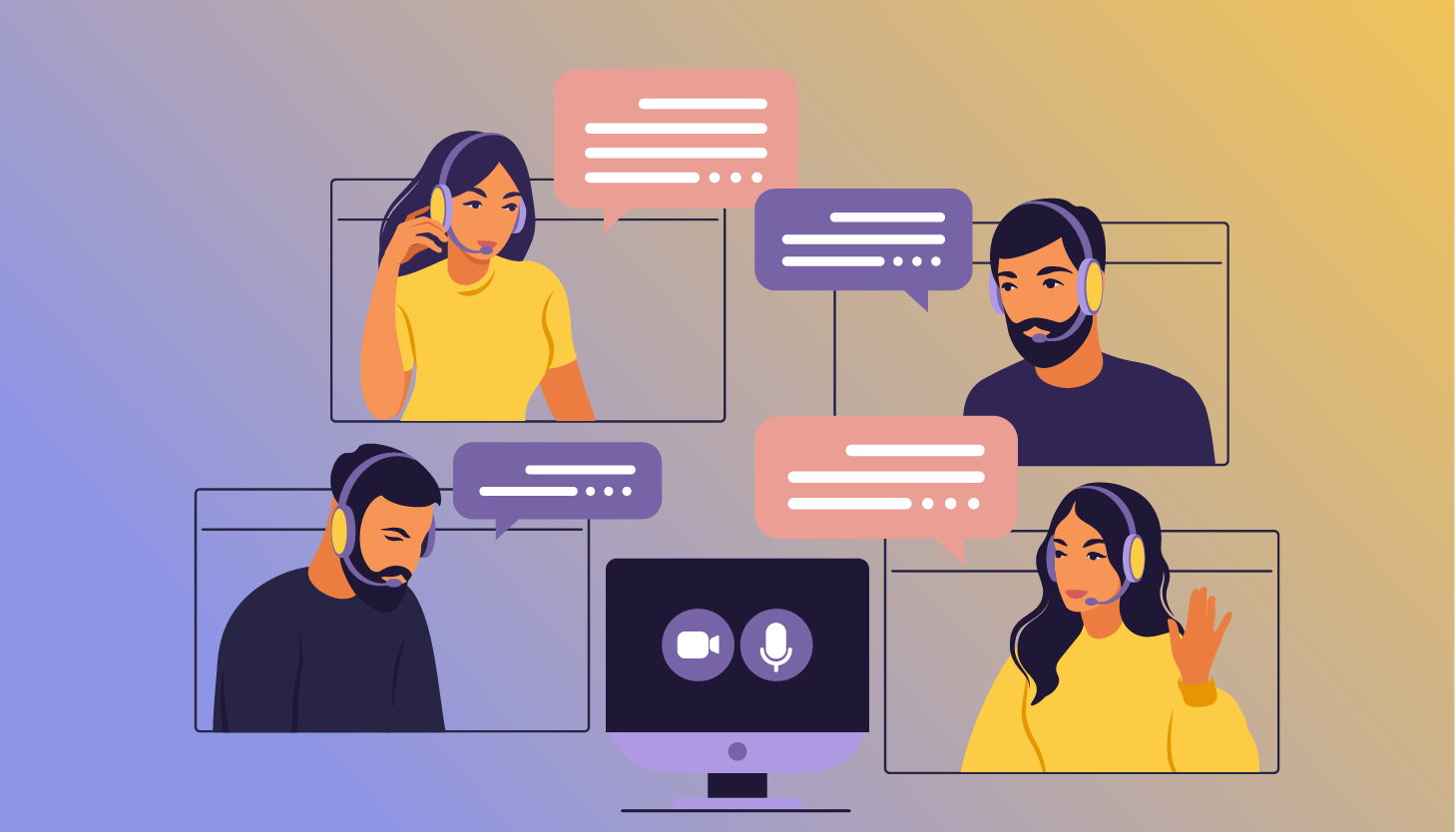 Things to Consider
Although the 500Conference app stands out for its features, it may be relied upon based on the feedback it has accumulated through time. Despite being a relatively new app as compared to the BlueJeans Video Conferencing app, these user reviews go a long way to show that it is a program worthy of its high ranking. It is a top-notch application for B2C and B2B communications. In other words, it's not just limited to internal meetings between companies and employees.
Improve your Team Work and Communication with Online Virtual Meetings Today! Sign Up 14 Day Trial
Additionally, the 500Conference app is really simple to use for coworkers, teams, friends, and families. In conclusion, anyone wishing to set up a video conference should use 500Conference. The 500Conference is here to replace the restrictions of conventional video conferencing apps.
Conclusion
Typically, your company's demands will determine which virtual conference platforms are best. Therefore, be sure to always take needs into account while selecting the best equipment for your business. This ensures you make the most of your software investment. Because of its many capabilities, we strongly advise using 500Conference by 500apps instead of BlueJeans Video Conferencing software. By purchasing this product, you also gain access to 50 additional programs from its parent package, including enterprise CRM software, live chat, and online collaboration.
Other Video conferencing softwares that exists in the market are Zoom, Google Workspace, GoToMeeting, Whereby, Blackboard Collaborate, Adobe Connect, CISCO webex video conferencing, and many more applications from which the user can choose their own desired software to boost their team productivity.
What Makes the Best Video Conferencing Software?
#1
Unlimited Meeting Duration
#2
Live Virtual Meeting Recording
#3
Real-time Chat & Polls
#5
Seamless Secure Meetings
#6
Practical Brand Promotion
#9
Unbelievable pricing - the lowest you will ever find
#10
Everything your business needs - 50 apps, 24/5 support and 99.95% uptime
Join the SaaS Revolution
All-in-One Suite of 50 apps

Unbelievable pricing - $14.99/user

24/5 Chat, Phone and Email Support