How to Make Virtual Meetings More Engaging and Productive?
Virtual meetings come with their fair share of pros and cons. One of the biggest cons is employees feeling disengaged. However, with streamlined virtual meeting platforms, like 500Conference, you can quickly boost employee engagement.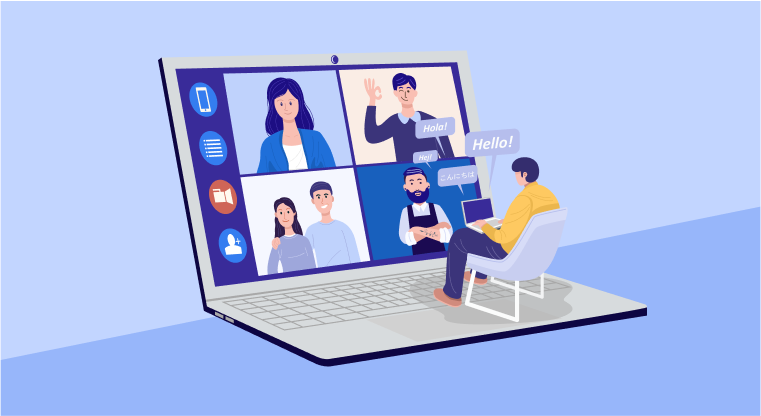 The recent global pandemic has changed how entrepreneurs run their businesses and employees work. There was an era when going to the office was mandatory. However, with social distancing norms being followed in every corner of the globe, remote working has become a trend in every business organization. Moreover, employees prefer working from a remote location, which helps enhance their productivity and run the business properly.
However, issues like tech issues and virtual meeting fatigue force many employees to disengage themselves from such online events. As a result, multiple organizations are looking for innovative ways to keep their workers more engaged in virtual meetings.
Why are Virtual Meetings Beneficial?
Sometimes, you may often hear yourself asking for the reason behind holding virtual meetings. However, online video conferencing has several benefits compared to physical sessions. Some of these benefits are listed below.
Saves Cost and Time
When you use one of the best virtual meeting platforms to conduct a virtual meeting with your clients, employees, or partners, you save your time and money in traveling to meet them personally. Video conferencing requires a steady internet connection and a computer or a handheld device, such as a smartphone or a tablet. Thus, with the help of a virtual conferencing platform, you can meet people from remote locations and save time and money.
Makes Sharing of Information Straightforward
You must share project-related information with your clients to achieve any organizational goals. You must make several copies of essential documents when you attend physical meetings. However, it is effortless to share information and documents when it comes to virtual meetings. This allows others to clear their doubts in real-time and increases the possibility of better understanding between the attendees.
Simple to Exit Meets
In a physical meeting, leaving in between the conference seems impossible. However, you may need to leave an online session if anything irrelevant to your project is being discussed. On the other hand, virtual meeting platforms allow participants to leave a virtual meeting during such situations. Therefore, meeting in between a virtual conference will not seem awkward.
How Can You Make Virtual Meetings More Engaging And Productive?
It is possible for attendees of virtual meetings to feel bored and disengaged in the middle of a forum. However, for every organization, it is vital to develop ideas to help their employees remain focused and engaged in such conferences. Here are some ways to achieve this.
More Riveting Virtual Meeting Experiences
Hybrid work environments mean several advantages, including freedom and more flexibility. However, it can never encourage interpersonal work relationships. It is also possible for virtual meetings to disengage remote employees from work. When you use a virtual meeting platform, you can make good use of different tools, such as virtual backgrounds and stickers. This will result in better interpersonal remote experience.
Tools That Can Assist in Lowering Disruptions
Due to the recent global pandemic, business organizations have become more dependent on various virtual meeting platforms. However, suppose you talk about presenting information. In that case, there is the headache of using multiple tools with the virtual conferencing platform and in addition, toggling through different applications while on a work-related call can make employees bored. So instead, using a platform that allows you to share data and hold virtual meetings will be better.
Make Use of Company Branding
In virtual meetings, your audience must connect with your company and your brand. Unlike popular beliefs, branding on virtual panels is easily possible. All that is necessary is your company logo on one side of the screen. You may also ask your attendees to wear similar clothing styles for uniformity. Brand presence is also possible through digital giveaways if you want to be more creative.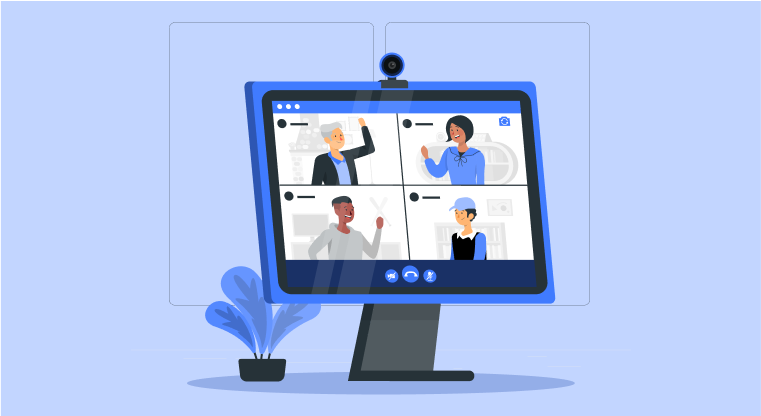 Encourage Proper Engagement between Speakers and the Audience
Almost every remote employee has experienced virtual meeting awkwardness. It may be dead silence or a distraction from the ongoing presentation. Maintaining good momentum and engagement with the Audience can get pretty challenging and tricky. However, things may become more attractive if you encourage two-way communication between the speakers and the Audience. On-screen responses using gifs, images, and text should always be welcome in virtual meetings.
500Conference - A Smart Video Conferencing Software for Businesses
If you are looking for the best-streamlined video conferencing software with a video recording feature, then 500Conference will be an excellent option. The software is made to help you communicate and collaborate with others more efficiently and effectively.
500Conference allows you to customize your company logo, change the meeting invitation URL, and do much more. Expect an HD quality video and audio during your virtual meetings that can help your attendees stay engaged during the event. It has several integrated tools, such as CRM.io, Teams.cc, and NinjaChat.
500Conference comes with several powerful features to help you with your online meetings. These include video call recording, video conferencing, meetings management, screen sharing, files sharing, mobile devices, scheduling-time, videos layouts, and custom branding.
Conclusion
Like everything else, online conferences can have their advantages and drawbacks. Unfortunately, it can also make your employees feel more disengaged during a meeting. The challenge is to help them remain focused and engaged throughout the conference.
One of the top virtual meeting platforms is 500Conference. This feature-rich software helps you communicate and stay in touch with your remote employees face-to-face. In addition, organizing seminars and conferences are made simple with this software.
500Conference is created by 500apps, one of the leading software creators in the world. They have more than 39 apps to take care of all the requirements of managing your business. In other words, 500apps empowers your employees to handle all types of tasks, projects, and workflows.
What Makes the Best Video Conferencing Software?
#1
Unlimited Meeting Duration
#2
Live Virtual Meeting Recording
#3
Real-time Chat & Polls
#5
Seamless Secure Meetings
#6
Practical Brand Promotion
#9
Unbelievable pricing - the lowest you will ever find
#10
Everything your business needs - 50 apps, 24/5 support and 99.95% uptime
Join the SaaS Revolution
All-in-One Suite of 50 apps

Unbelievable pricing - $14.99/user

24/5 Chat, Phone and Email Support