The Latest Benefits Of Virtual Meetings For Remote Workers
Connect and collaborate virtually with individuals over the internet to achieve a particular objective or plan with employees who are geographically dispersed. Voice, video conferencing, file sharing, screen sharing, and webinars are all used by people all over the world to communicate in a virtual meeting.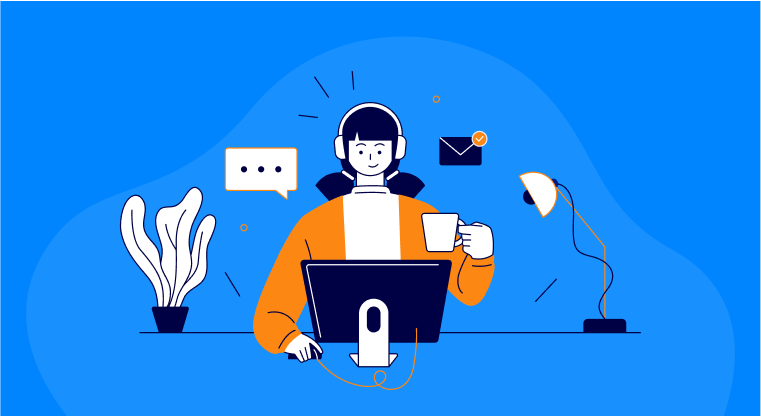 Businesses need to manage their employees in-person to ensure that productivity levels are high. Try to imagine a marketing team working from home, and you need to whip open your flip phone and dial their contact numbers to reach them and get a status update. That's just an inefficient way of doing things and ending up with a huge phone bill at the end of the day.
With faster internet speeds than you can say 'productivity, the industry has changed. Businesses that adapt to this change reap the benefits while the rest struggle in the market. Virtual meetings in remote work cultures have become essential with seamless online connectivity and new video conferencing solutions like 500conference. The benefits it brings to the table are worth considering.
Impact of remote work culture
Nowadays, the entire industry is comfortable using virtual conferencing more than ever before. Businesses have found that employees are more motivated and productive when given the freedom to work remotely or in the office. The remote work culture that has revolutionized the entire industry is only possible due to the development of virtual meetings.
What are Virtual Meetings
Let's rewind the clock to 2010. If someone tells you they're in a meeting, you immediately picture a conference room with people sitting at a big round table. Times have changed. People aren't going to jump into their computers and gather to hold a meeting. Well, for now, at least.
Many aspects of work-life have transitioned to the digital realm. One such example is meetings. What used to be an in-person gathering has now shifted to being online. Businesses use tools such as 500conference to conduct these virtual video conference meetings, especially in remote work cultures. Here are some benefits of virtual meetings.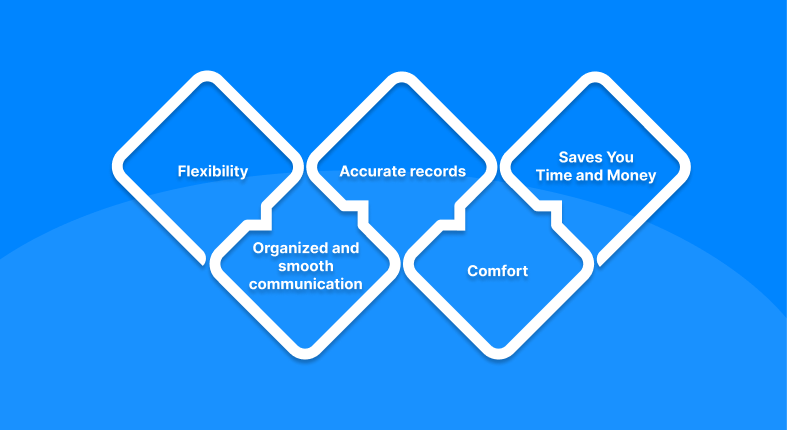 Flexibility
You come home from a long day of work, and you feel like there are a lot of pending house chores, friends and family to meet, and maybe even no time to relax and indulge in your hobbies.
Virtual meetings make it possible to be flexible in working hours and give you the freedom to do so in a way that suits you the best. Instead of burning through hours commuting from work to home, your office is your work computer in your home. This way, you have more energy and motivation during work hours and more time to spend on other activities. Even when working remotely, you can easily manage both professional and private life.
Accurate records
The technologies used in virtual conferencing, including 500conference, save all the meeting records in a well-organized and streamlined manner. The documents shared, duration, attendance, and contents are all recorded, which the organizers can review anytime. This helps them maintain records and easily monitor the progress of the organization's performance.
Saves You Time and Money
This might be a shocker, but virtual conferencing can help employees and employers save money and time. Employers can save on rent, bills, and office maintenance, while employees get to save on gas, parking, food, coffee, and new work clothes. These seemingly small expenses add up to take a big chunk of your income in the long run.
Additionally, they don't have to travel long distances. People from different parts of the world can share their digital presentations in seconds.
Organized and smooth communication
When working on a project with a team, quick and efficient communication is required in real-time messaging or virtual meetings. The advantage it provides is that team members can co-operate better with various technological solutions virtual meetings offer, such as sharing material, screen-sharing, video call recording meetings, etc. It is not easy for those working in remote locations to acquire materials physically, so virtual meetings are a major convenience for them.
Comfort
Virtual meetings allow employees to work while staying in their comfort zones, as some people can be more productive while working remotely. You can work in your PJs if you're more comfortable doing so but remember to wear a suit coat if your company asks you to attend a virtual meeting software on 500conference. You don't want to look like you're at a sleepover party.
Bringing Virtual meetings and remote working cultures together
You can't chop down a tree with a butter knife. It would help if you had the right tools for the right job. In remote work culture, connectivity and communication are key. Employees need a proper channel to coordinate with each other. Virtual meetings are a big part of that. But since they're working remotely, meetings need to be conducted online. This is where virtual meetings come in. They make remote working culture viable by offering online video conferencing capabilities.
As the world is turning to a more advanced technological era, it is just as necessary to keep up with it. Incorporating the culture of virtual conferencing and remote working into an organization may seem cumbersome as it needs careful planning and consideration. Still, it brings the business many benefits in the long run.
What Makes the Best Video Conferencing Software?
#1
Unlimited Meeting Duration
#2
Live Virtual Meeting Recording
#3
Real-time Chat & Polls
#5
Seamless Secure Meetings
#6
Practical Brand Promotion
#9
Unbelievable pricing - the lowest you will ever find
#10
Everything your business needs - 50 apps, 24/5 support and 99.95% uptime
Join the SaaS Revolution
All-in-One Suite of 50 apps

Unbelievable pricing - $14.99/user

24/5 Chat, Phone and Email Support