Best Video Conferencing Software in 2022
Finding the best video conferencing software might be perceived as a difficult task. However, choosing the best platform for your business or personal needs is easy when armed with the correct information.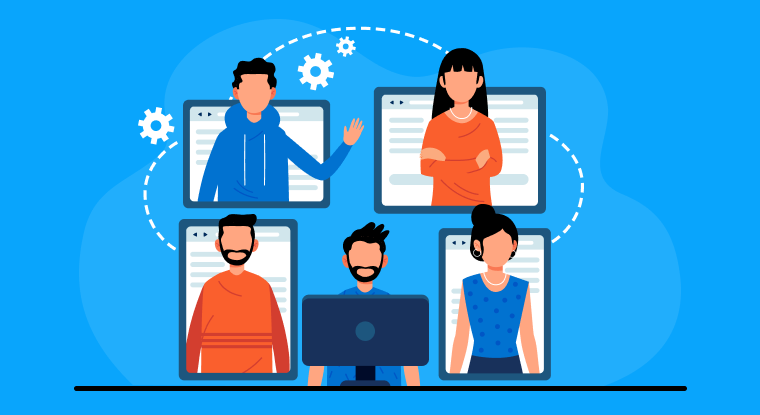 It might be relatively easy for you to use email to communicate with your team, but the reality is that nothing beats the power of face-to-face communication. The onset of the COVID-19 pandemic has made it necessary for companies to use video conferencing software. Besides working remotely, employees often seek flexible schedules as they travel from one location to another. Therefore, video conferencing software allows one to engage in personal conversations without being physically present.
Luckily, there is a diverse market for video conferencing software. Choosing the right tool for your business depends on your budget, the number of employees working for you, and more.
This page offers all the information you need to find a suitable video conferencing software for your business needs.
Our Guide To The Best Video Conferencing Software
Working from home has never been this easy with the introduction of video conferencing software. This tool helps you effectively connect with your teammates, address human resources issues, and collaborate with your colleagues. It's important to note that most of these activities can't be done through instant messaging or email. Video conferencing software comes in handy when you and your colleagues are out of the office and need to conduct meetings.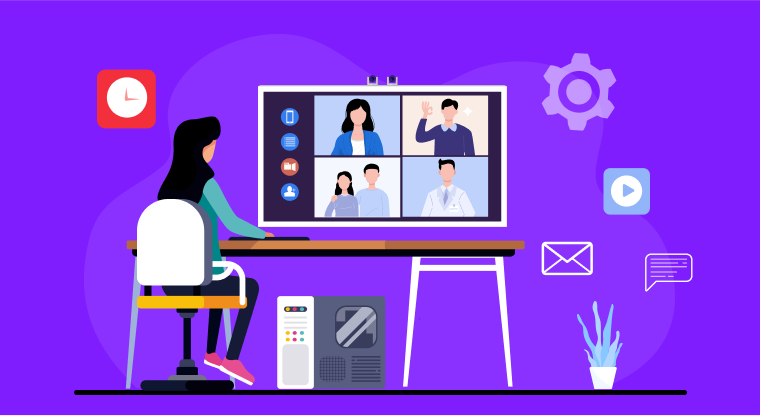 Perhaps the best tool you can think of using is 500Conference, but here's the breakdown of this and many other tools you can rely on.
Best Budget for Video Conferencing Software
500Conference
500Conference is an affordable, all-in-one video conferencing software that can meet your business communication requirements. With this software, you can easily organize video conferences with real-time chatting, screen sharing, call recordings, live webinars, polls, and so much more.
You can also host meetings for as long as possible because the software has no time limitations on meeting durations. The number of participants is also not limited. That's not all; 500conference can also be integrated with other applications like 500apps, CRM.io, Teams.cc, and NinjaChat. Such integration helps to boost productivity and the efficiency of your team.
Google Meet
There's no arguing that Google is a reputable platform. Google Meet is one of its virtual conferencing software products that your business can use. It offers basic video communication features such as meeting sharing and screen sharing. It's easy to use. You can log in and join any meeting you are invited to with just your Gmail account.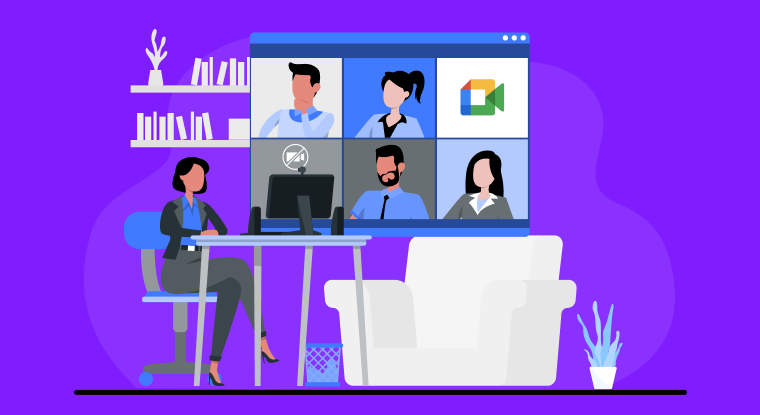 Google Meet also works across all platforms. This means you can integrate this tool into your system without worrying about its compatibility.
Zoom
Zoom is a typical video conferencing software that most individuals and businesses used after COVID-19 struck. When you sign up for their pro-package, the tool allows your team to host and save meetings. This great feature ensures your teams never miss any appointments because previous meetings can be shared with all departments involved.
Additionally, Zoom Pro also allows 100 people to join virtual meetings instantly. You can sync this tool with other third-party apps like Skype for Business. If you are using pop-up blockers, this software might not work.
Microsoft Teams
Microsoft Teams is a good choice for collaboration and efficiency. Individuals and businesses might use Office apps like SharePoint and Word to opt for this tool. The software is also quite interactive, making it easy to use. You also have the advantage of 24/7 phone and web support when using this tool.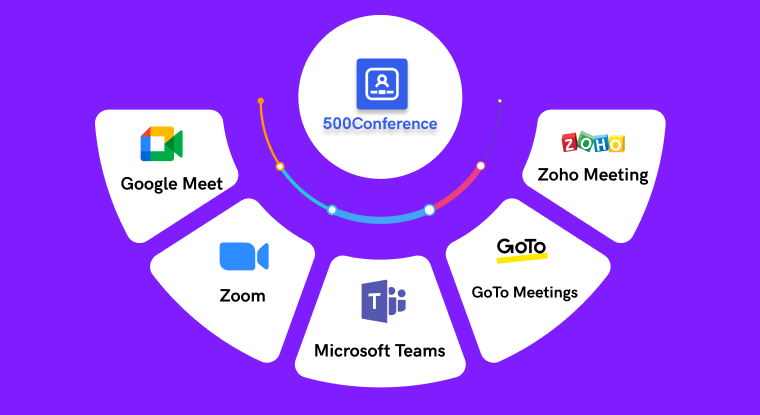 GoToMeeting
GoToMeeting is a remote meeting software with exceptional features that can be used for business and personal needs. One feature that makes this software unique is its "raise a hand" feature that can be used for polling. In addition, you can host unlimited video meetings via succesful scheduling using this tool, and the best part is that your sessions are secure with end-to-end encryption.
Best Video Conferencing Software for Startups
Cisco Webex
Startups will be looking for free software they can test before signing up for premium services. CiscoWebex is an ideal choice for small businesses because it allows companies to use this tool for hosting small meetings at no cost. Besides, the starter package has other collaboration features such as message searching in threads, storage, and interactive whiteboards. Videos can also be recorded and saved in the Webex cloud. However, you are limited to only 1 GB of storage space.
If you want additional features, you can choose the paid version of the software. This package includes other administrative tools that help your business create multiple meeting rooms. It's also possible to mute participants with the paid package. Moreover, you can host up to 200 participants in any of your meetings with the paid package. However, paying for additional features might discourage you from using this tool.
Best Video Conferencing Software for Enterprise Companies
Zoho Meeting
It's also possible to conduct video meetings with ease using Zoho Meeting. This is an excellent choice if you want to collaborate with your teams without spending a lot. Some features that will help you and your business include sharing your screen, saving and sharing, and protecting or moderating meetings. Zoho Meeting can also help you customize your emails and forms. With this feature, you can negotiate attendees. In addition, reports downloaded from meetings can be used to boost engagement with your teams.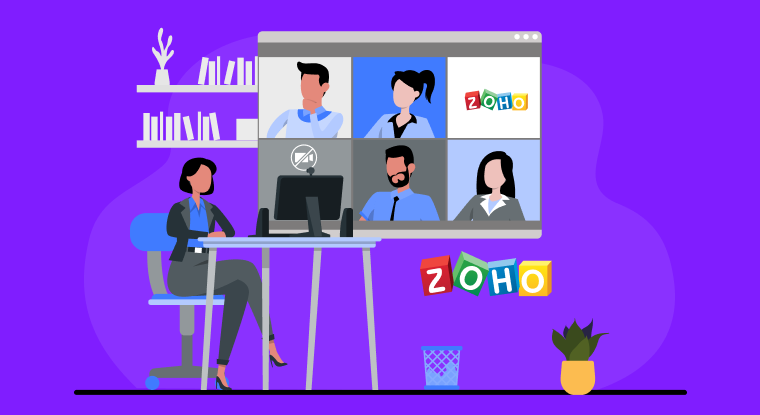 Best Overall
500conference.com
Choosing video conferencing software that provides just about any service is often recommended. The right tool should help you perform different tasks without buying other software. The 500Conference fits this description. With this tool, you can enhance the video conferencing experience of your attendees. You also get to host secure meetings while engaging in real-time chat. The software also allows you to host meetings without worrying about the number of people you should invite or the duration of your sessions.
Another reason why 500Conference is ranked the best is that you can integrate it with other applications. Team collaboration has never been this exciting.
Finding the online conferencing platforms might be perceived as a difficult task. However, when armed with the correct information, choosing the best forum for your business or personal needs is easy. This page has outlined some of the best tools that will not disappoint you in 2022. When choosing any video conferencing software, continuously evaluate the software upfront before paying for anything.
What Makes the Best Video Conferencing Software?
#1
Unlimited Meeting Duration
#2
Live Virtual Meeting Recording
#3
Real-time Chat & Polls
#5
Seamless Secure Meetings
#6
Practical Brand Promotion
#9
Unbelievable pricing - the lowest you will ever find
#10
Everything your business needs - 50 apps, 24/5 support and 99.95% uptime
Join the SaaS Revolution
All-in-One Suite of 50 apps

Unbelievable pricing - $14.99/user

24/5 Chat, Phone and Email Support