Is There a Better Video Calling Software Than Zoom?
Zoom has various issues that might cause significant problems in your organization. The bulk of them is free video conferencing options that might be useful for your company. 500Conference is a well-known video conferencing service that can be the best alternative.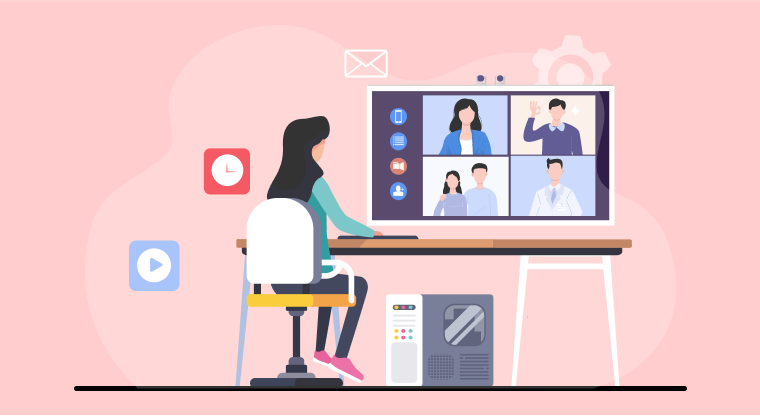 Even before the recent global pandemic, using conferencing tool for personal and business use was increasing. However, as COVID-19 created utter chaos in every corner of the globe, the number of limitations to your free movement increased. As a result, more and more people realized that virtual meetings were the best and most productive solution.
Most people switched their focus to Zoom. As a result, Zoom experienced an almost 225% rise in its connections in March 2020 compared to the previous month. Indeed, Zoom has several features that make it a great platform to hold your virtual meetings. However, it is not technically robust enough to help you with your business operations.
Is 500Conference Perfect Video Calling Software Alternative to Zoom?
Zoom has several loopholes that may pose significant problems in running your business. Thankfully, there are several alternatives to Zoom. Most of them are free video calling software, which may fulfill your organizational requirements. One of the most popular video-conferencing options is 500Conference.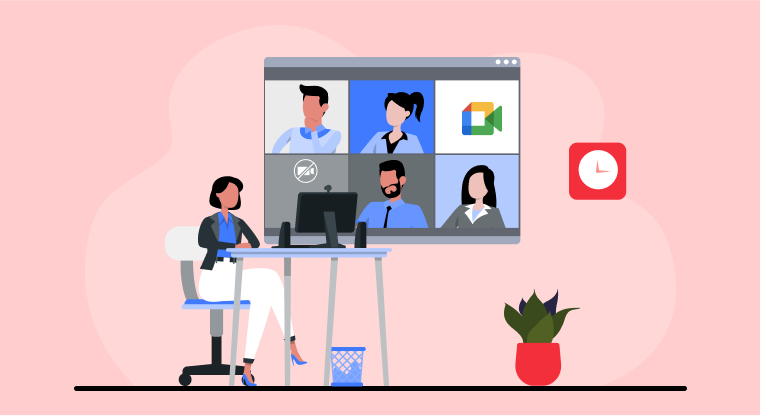 500Conference is one of the virtual meeting platforms that can boost your online communications. Enhance your online video conferencing experience with real-time chatting, secure screen share, mobile accesability, private & pubic meetings, and call recording features. In addition, it does not have any maximum limit when it comes to the number of participants in a discussion. 500Conference also does not have any caps on the duration of a meeting.
Features of 500Conference
500Conference has several helpful features that provide you with a pleasant virtual meeting experience. Some of these features are discussed below.
Video Conferencing
This feature helps you organize a face-to-face meeting with your subordinates or clients from any corner of the globe. The best thing about this feature is that you can invite any number of participants to virtual meetings on 500Conference.
This video calling software helps you save time, enhance your productivity, promote teamwork, and reduce travel-related costs. You may organize webinars, seminars, and professional meetings with this extraordinary feature of this software. Even if you feel that you need to schedule an informal get-together with your office colleagues, you may do so with the help of this feature.
Screen Sharing
There may be times when you have to share some important content with your colleagues or clients during cloud meetings. This is where you need to use this screen-sharing feature. With the help of this feature, you can allow other participants in the discussion to be on the same page and quickly understand what you want to tell them.
With the help of this feature, they can see your entire screen, a browser tab, or a window. So there is nothing for you to worry about when it comes to the security of whatever you share with others during a virtual conference with video calling software. It is secure and safe. You need not worry about pop-up notifications that other participants in a meeting won't see.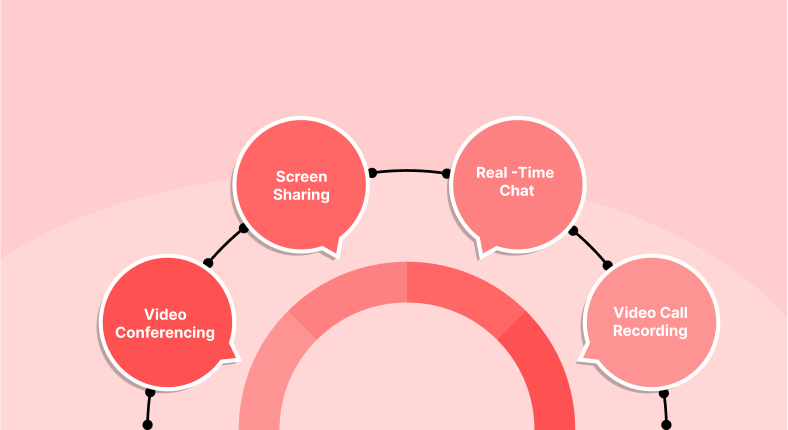 Real-time Chat
Sometimes, there may be a need to communicate more efficiently during a virtual meeting. This is where the real-time chat feature comes into play. Understand the importance of this feature and use it to enhance team collaboration. The real-time chat feature lets you send messages to anyone during a virtual meeting.
Real-time chat lets you share your reactions, which makes the messages more personalized. The best part is that the letters that you send are end-to-end encrypted. That means only you and the receiver will be able to read the messages and nobody else. So you can share private messages, reactions, and standard messages to help liven up conversations.
Video Call Recording
There may be situations where you need to record a specific virtual meeting. You can easily record meetings with the help of this feature. The video call recording feature of 500Conference helps you capture both audio and video of a meeting.
You can gather valuable insights from such meetings after going through these recordings. The feature also lets you record video and audio in HD quality. All the participants in a meeting will receive notifications with recording consent. It is crucial to let the other participants know that you will be recording the meeting.
Zoom has earned the trust of many companies as one of the most prominent online conference platforms. However, alternatives such as 500Conference offer more cost-effective features than Zoom. 500Conference by 500apps has several futuristic features, making it the best video calling software suitable for businesses of all sizes.
What Makes the Best Video Conferencing Software?
#1
Unlimited Meeting Duration
#2
Live Virtual Meeting Recording
#3
Real-time Chat & Polls
#5
Seamless Secure Meetings
#6
Practical Brand Promotion
#9
Unbelievable pricing - the lowest you will ever find
#10
Everything your business needs - 50 apps, 24/5 support and 99.95% uptime
Join the SaaS Revolution
All-in-One Suite of 50 apps

Unbelievable pricing - $14.99/user

24/5 Chat, Phone and Email Support