What is the Best Video Conferencing App in 2022?
For a reason, the 500Conference app is recognised as an all-in-one video conferencing app. It stands out due to its extensive feature set and attractive design.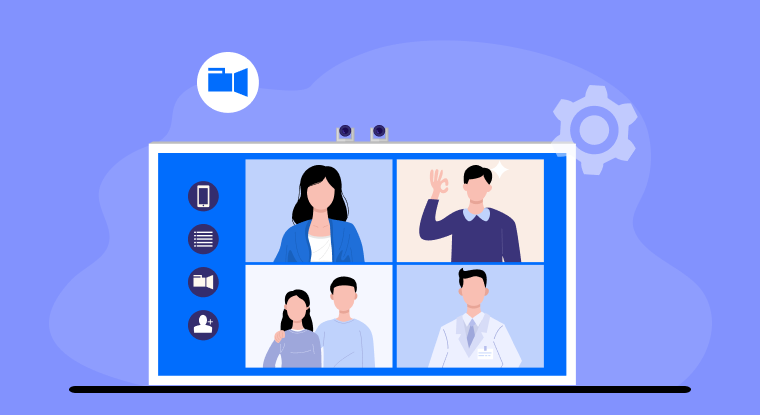 Since the COVID-19 pandemic, video conferencing apps have experienced a massive market share and profit surge, thanks to many trying to stay connected via such apps. Businesses and social interactions took a unique turn as people who grew bored of staring at texts on chat screens for hours sought a better release. The video conferencing method emerged as an excellent way of connecting people despite the distance, time, and other unwholesome conditions caused by the COVID-19 pandemic. The beauty of video conferencing was that it made working from home (WFH) a reality, allowing employers and employees to stay connected and productive. No doubt, it allowed for flexibility of work hours and less use of restrictive corporate attire.
Insight into the benefits of video conferencing shows that it's a perfect tool for maintaining connection and productivity with employees using the work from home (WFH) scheme. Keeping in mind that video marketing makes customers and users feel connected to a brand or business, virtual conference platforms likewise serves as an excellent utility for collaboration and sustaining employee-to-employee relationships. Brands could use it to engage with their customers to gain real-time feedback and build better relationships with them rather than depending on marketing data alone.
With the surge in video conferencing, different video conferencing applications came on board. Zoom, Skype, Google Meet, and Slack stood out as the heavy hitters, raking in billions in profit. However, aside from these household names in video conferencing, other excellent video conferencing apps such as 500Conference made waves thanks to their beautiful user interface (UI) and functional design (UX), which allowed for smooth video conferencing.
The Top Video Conferencing Apps in 2022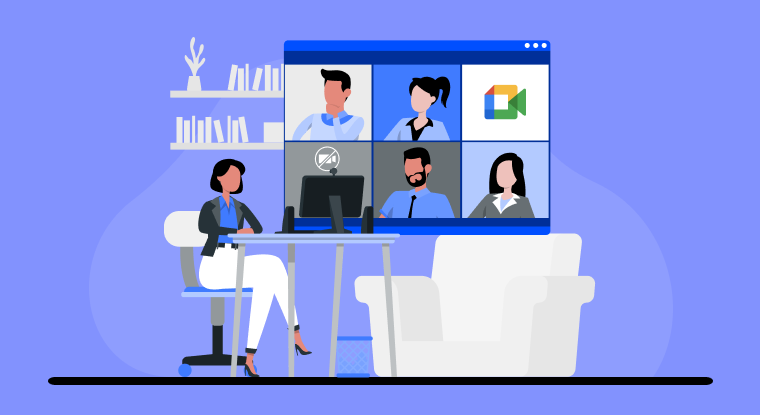 The central video conferencing applications listed earlier dominate the top spots in the video conferencing market. These have proven to offer excellent video conferencing quality in audio and video projection, among other attributes. But there's a new video conferencing app in town showing exceptional value.
Introducing 500Conference
The 500Conference app serves as a dynamic video conferencing app with various features. The excellent features available on the 500Conference app strongly compete with the limitations of significant video conferencing apps such as Zoom and Google Meet. The flexible pricing packages and payment options are as attractive as they are functional. The pricing packages are cost-efficient and offer basic features across the board. This means you can opt for a pricing package with the right parts you may need for your business.
Titling the UI (user interface), the 500Conference application offers a simplified and beautiful interface that allows users to access all the necessary controls easily. Thanks to its unique and intuitive user interface, you don't need a tutorial to set up your 500Conference app. What's more, the 500Conference application doesn't just offer beauty and a simplified design. The UX and overall app usage are functional and swift. Rather than battling poor controls or glitches, you're faced with a highly responsive application that is bound to give you a satisfying user experience.
500conference.com
The 500Conference app can easily be accessed via the website. Note that the 500Conference application is a product of the renowned 500apps, specializing in developing productive and highly rated business and marketing applications. With a 4.9 star rating on Trustpilot, there's no doubt about the excellence that comes with any product made by 500Apps, and that's the same story with the 500Conference application.
Features Of 500Conference
The 500Conference app is an all-in-one video conferencing application for a reason. Its vast array of features and designs makes it stand out. Some of its features include: Aside from the basic meeting configurations that restrict access strictly to those with the meeting login details, the 500Conference application offers high-end encryption to meetings to prevent unwarranted access to forum and user data.
A fundamental feature of the 500Conference application is its conference recording option. This is primarily useful for real-time reminders of meeting discussions and resolutions. A significant setback with video conferencing applications is the limitations placed on the number of participants per meeting and the overall meeting duration. This often causes sessions to get rushed, and bars access after several participants have arrived at the conference. But 500Conference changes the narrative by allowing unlimited participants and meeting duration.
Why Is It The Best Video Conferencing App?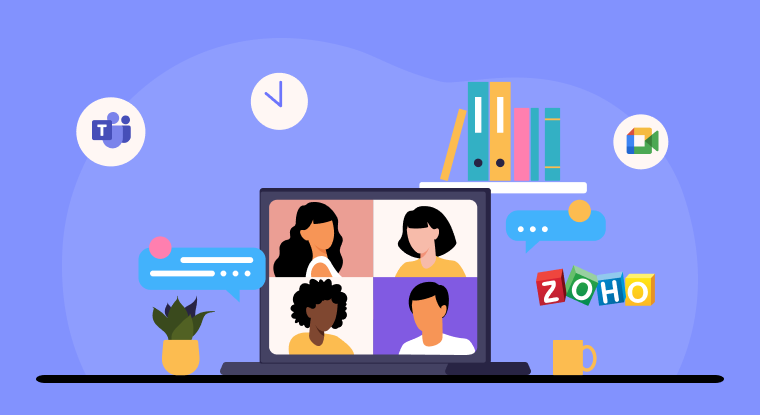 Aside from offering a wide array of features, the 500Conference app stands out as the best, thanks to its innovative features unavailable in other video conferencing applications. With its screen sharing feature, for instance, users can easily use their screens as an innovative projector that can be used to showcase meeting goals and slides in real-time. In addition, this screen-sharing feature allows other meeting users to focus on what is projected by a screen sharing user. Apart from its unique features, the 500Conference application has a top rating of 4.9 stars on Trustpilot. It is currently in use by over 30,000 users and businesses who attest to its excellence.
Things To Consider
Although the features of the 500Conference app make it stand out, the video conferencing application can be trusted based on the reviews it has gained over time. These reviews from real-time users go a long way to prove that it's an app worthy of its high ranking despite being a relatively new application. It's an excellent application for B2B and B2C interactions. This means that it's not restricted to just in-house conferences between employers and employees. Collaborators, teams, friends, and families can likewise use the 500Conference app relatively easily. Overall, 500Conference is the proper application for anyone looking into setting up a video conference. Say goodbye to the limitations of other video conferencing apps and say hello to the 500Conference.
What Makes the Best Video Conferencing Software?
#1
Unlimited Meeting Duration
#2
Live Virtual Meeting Recording
#3
Real-time Chat & Polls
#5
Seamless Secure Meetings
#6
Practical Brand Promotion
#9
Unbelievable pricing - the lowest you will ever find
#10
Everything your business needs - 50 apps, 24/5 support and 99.95% uptime
Join the SaaS Revolution
All-in-One Suite of 50 apps

Unbelievable pricing - $14.99/user

24/5 Chat, Phone and Email Support