5 Effective Video Call Recording Tools That Can Boost Growth
Record, save and share your meetings and presentations easily. Track your progress with continuous recording, and keep them for future use.
Running a business? You must have wanted, at one time or another, to review entire virtual business meetings to come up with ways that could help you improve them. But we both know that reviewing meetings isn't completely realistic without the use of video call recording tools. Let us then talk a little bit about what video recording tools are.
You have already determined from the name that they help you record video calls, which can include meetings, demonstrations, or presentations. All of these aspects are important parts of any business. At this point in this technological age, finding software that can record videos is not hard. However, finding one that you can access from anywhere at any time is not so easy.
Can you imagine how amazing it would be if you could just open up the internet and get access to video recording software? Well, this isn't a dream anymore, because 500conference has made it a reality. Let us explain what video call recording is, besides the obvious.
What is Video Call Recording?
You probably know this already, but video call recording refers to recording video calls for reference later on. There are many reasons for video call recording, and we are sure you have a couple in mind already. Using it for future reference for yourself or as a demonstration for others is the most obvious reason. However, if you regularly take part in virtual meetings, you know that there are reasons besides the obvious.
One of the reasons for recording a video is so that you don't have to waste time on note-making. You can actively participate in the meeting and make notes later on when you review the video. This will help you focus more without any distractions. Another reason you might not have thought about is that video production companies use video recording very differently.
They cannot always send an interviewer to interview someone, so they have to rely on virtual meetings or video calls. They end up recording these videos and using them later on.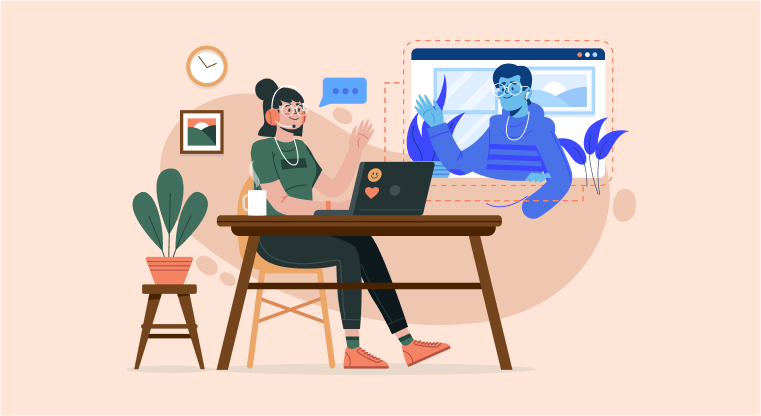 Is Video Call Recording Tool Essential?
If you have ever wondered whether video recording is essential, then the answer is entirely dependent on the circumstances. It depends not only on the user but the entire team involved in it. As we have mentioned before, people might record video calls just so they can actively take part in a meeting without worrying about making notes. The question shouldn't be whether it is essential or not, it should be whether it is beneficial or not. And the answer to that, with an example of 500conference, is a big "yes".
5 Best Video Call Rrecording Tools
By now you are already aware of the importance and use of video call recording tools. Now you should be made aware of the best possible options at your disposal. There are tons of these tools on the internet, but some are just better in comparison to the vast majority.
500Conference
One of the best ones is the one we have already mentioned, 500conference. It brings you the best possible features at the best rates, and it is indisputably the best. The recordings that you want, will be stored on the cloud, from where you can access them at any time. Unlimited video and audio recording options are available at any time, and the customization perks make it all the more wonderful.
Joyoshare VidiKit
Moving on, we have the Joyoshare VidiKit that has been making waves recently. With its unique set of features and customizations, it has caught the attention of many business owners. It allows you to record video calls from third-party apps such as Line, Imo, and Skype.
Callnote
If you want a free yet viable video call recorder, then Callnote is the easiest choice. It has all the basic features of a video call recorder and adds a little flair to them by allowing bookmarking and transcription. But there is a con to it, which is that it only allows recording of 10 video calls per month.
Camtasia
If you want to bring in other videos and merge them with your video call recording to create unique content, then Camtasia is a really good option. It has unique shortcuts that make its use a lot easier than most such apps. You have to pay to continue using it after the 30-day trial period, though.
iSpring
Another brilliant tool is iSpring free cam, which is a recorder and editor all in one. You can easily remove fragments, and background sounds, and add custom effects to the recorded videos.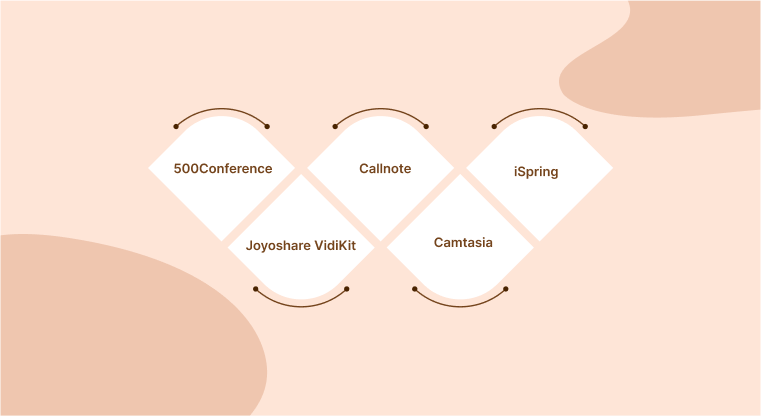 Conclusion
All these video recording tools are unique in their own right, and their basic aim is to help businesses grow in any way possible, may it be training, data-gathering, or virtual meetings with far-flung clients.
What Makes the Best Video Conferencing Software?
#1
Unlimited Meeting Duration
#2
Live Virtual Meeting Recording
#3
Real-time Chat & Polls
#5
Seamless Secure Meetings
#6
Practical Brand Promotion
#9
Unbelievable pricing - the lowest you will ever find
#10
Everything your business needs - 50 apps, 24/5 support and 99.95% uptime
Join the SaaS Revolution
All-in-One Suite of 50 apps

Unbelievable pricing - $14.99/user

24/5 Chat, Phone and Email Support