5 Best Video Conferencing Software Tips for Keeping in Contact During the Pandemic
Covid-19 transformed the world in many ways. Businesses were largely affected since they had to adjust how they engaged with their employees and customers. Within a few weeks, companies sent their employees home. People had to learn to work remotely. This paved the way for the rise of video conferencing tools.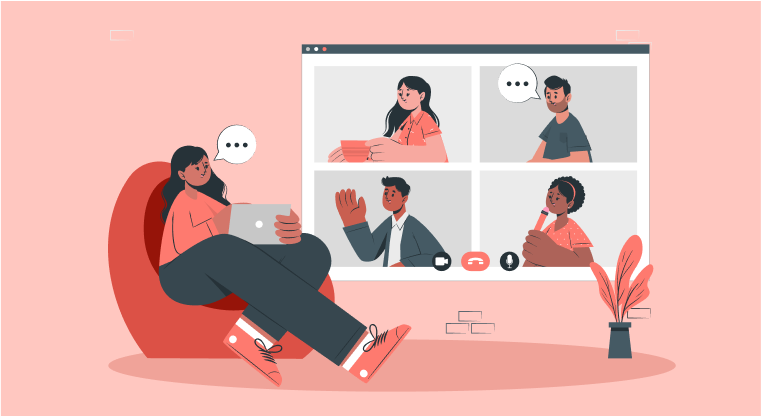 More number of businesses now value the benefits of using video conferencing software to keep in touch with their customers, staff, and other stakeholders. People are adjusting to the new reality of relying on digital communication tools to stay in touch. So far, this has helped people maintain social distance while still collaborating with others to meet the company's goals.
Who knew that most businesses would have their employees working remotely in 2022? The onset of the COVID-19 pandemic came with its sheer challenges. It changed the way companies operate, with most of them turning to digital solutions to provide their products and services. People alike had to learn how to use these digital tools to continue interacting with their loved ones.
Essentially, video conferencing needs no introduction; even kids know how to use video calling tools to communicate with friends and family.
Benefits of Video Conferencing Software for Your Business
Sure, there are various benefits to using video calling tools for your business. However, the following are some significant benefits that would come your way by choosing the best software.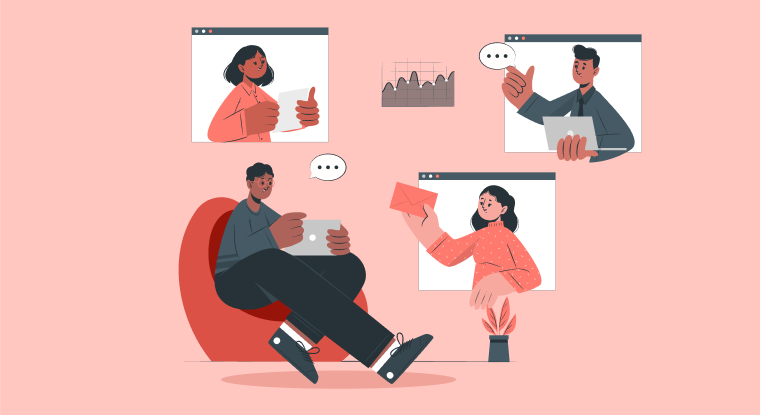 Enhanced Communication
Compared to calls and text messages, communicating with your team face-to-face is more effective. Your business can benefit from better engagement when using video calling tools. Moreover, video calling enhances understanding. People can quickly grasp your message when you interact with them through video calls. Clear communication is an integral aspect of meeting business goals and objectives.
Build Meaningful Relationships
Video calls are also more effective in building meaningful relationships. Like physical meetings, video calls allow for better and more personal engagement with your end-users. When conducting virtual meetings, it's crucial to make the sessions fun and entertaining. Train your staff to provide their undivided attention to these meetings for increased productivity and efficiency.
Easy Meeting Scheduling
The idea of working remotely is exciting, especially since your employees don't have to travel to participate in the scheduled meetings. This means that your attendees are more likely to be part of the company's meetings because of the convenience of working from home. You need to have the right software installed on your PC or mobile device.
Simplify Management and Usability
Individuals using the virtual meeting platforms of your choice will also benefit from the software's collaboration tools. Apart from seeing each other face-to-face, they can also share their screens, record audio and video, and interact in real-time using IMs. It's worth noting that using different software for all these demaMeeting Managementnds can complicate things. Therefore, using an all-in-one conferencing tool like 500Conference makes a huge difference.
Tips for a Successful Video Conference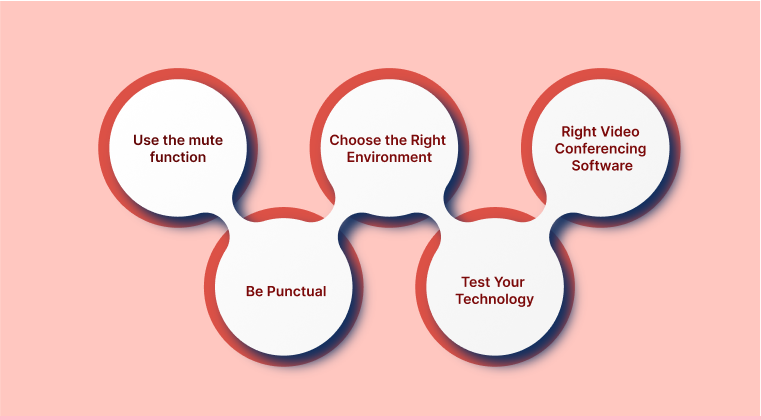 To ensure you make the most out of the video conference tool you purchase, consider the following handy tips
Use the mute function
It's good to make good use of the mute function when you're not speaking. Microphones can easily pick up background sounds, distracting from whatever is happening. To prevent this from happening, mute yourself. Then, allow others to concentrate on the meeting without any distractions.
Be Punctual
Of course, you will hold meetings for a good reason. In business, being punctual for appointments shows you respect other people's time and the goal of the sessions. Just like you would be punctual to any other meeting, whether personal or official, it's also essential to keep time in video conferences. Hence, meeting management is paramout in a virtual setup.
Choose the Right Environment
Train your staff to choose the best environment for video conferencing calls. It's not just about receiving the calls while having breakfast or interacting with other people. Talk to your team about choosing an environment with good lighting and minimal distractions. Holding meetings in noisy areas creates an uncomfortable environment. Your attendees will find it difficult to concentrate or even to hear what you're saying.
Test Your Technology
Another crucial thing you need to do is to test your technology beforehand. We all know that technology can disappoint sometimes. Test your camera and microphone before holding any meeting. This ensures you're well prepared to engage with others. Part of the process here requires confirming that your internet connection is strong enough.
Choose the Right Video Conferencing Software
Besides testing your laptop or any other device you might be using, you should also try the video conferencing software you use.
Introducing 500Conference - Smart Video Conferencing Software For All Your Business Needs
To help you settle for the best video conferencing software online, we recommend using 500Conference. Small and large businesses can use this software to enhance their online communication. The advantage of this software is that it comes with other crucial features like secure screen sharing, call recording, live webinars, polls, and real-time chatting. If you are thinking of holding meetings with many attendees, this is also the right software for you because there is no limit on meeting duration and participants. Plus, you can quickly integrate the software with other popular third-party productivity apps like 500apps, CRM.io, Teams.cc, NinjaChat, and more.
Are you thinking of holding your meetings remotely? 500Conference allows you to collaborate from anywhere. Ideally, this is what efficiency is all about. You can set up and schedule appointments while on the go without worrying about whether the software will be compatible with your devices.
Video Conferencing Features You Will Want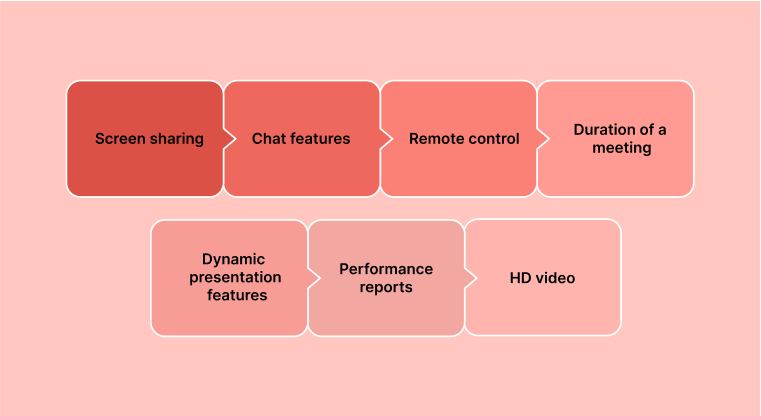 The best approach to landing on a good piece of software like 500Conference is to consider the features you get in the software. The top features you will want to use include:
Screen sharing
Chat features
Remote control
Unlimited attendees and duration of a meeting
Dynamic presentation features
Performance reports
HD video
You can find all these features in 500Conference. So, you don't have to stress when searching for reliable software for your conferencing needs. 500Conference has over 30,000 active users. You can read through the reviews of people who have used the software to ensure you're settling for the best solution in the market.
Conclusion
Keeping in touch with people during the pandemic can be difficult if you have to travel. However, private and secure meetings allows you to keep the conversation going right from home or any place you want. In business, keeping your teams engaged is vital as it helps boost employee morale, increase productivity, build ronger relationships, and other benefits.
To ensure you interact in the best way possible using video conferencing software, we've pointed out some crucial tips you should bear in mind. Besides, we've also identified for you the best software online that never disappoints. So make a wise decision today and keep the conversation going by taking advantage of the perks of video conferencing."
What Makes the Best Video Conferencing Software?
#1
Unlimited Meeting Duration
#2
Live Virtual Meeting Recording
#3
Real-time Chat & Polls
#5
Seamless Secure Meetings
#6
Practical Brand Promotion
#9
Unbelievable pricing - the lowest you will ever find
#10
Everything your business needs - 50 apps, 24/5 support and 99.95% uptime
Join the SaaS Revolution
All-in-One Suite of 50 apps

Unbelievable pricing - $14.99/user

24/5 Chat, Phone and Email Support