Can Employers Require the Use of Video Conferencing?
Employers may benefit from video conferencing to save time and money. Employees may use it to collaborate on projects, meet with clients, and interact with other members of their team.
The COVID-19 pandemic has brought many changes in today's business environment. Every day, companies are striving to find ways to work remotely. One way to achieve this is by using video call recording tools. As more and more people work from home, communicating without a meeting is more important than ever before. Video conferencing software is a preferred communication platform due to its convenience.
However, most employers think that employees should only use video conference tools. This is because employers feel that these tools only benefit their staff. After all, they should collaborate and engage. But this isn't the case since video communication tools help the whole organization, as seen in this critique.
The Importance of Video Conferencing in the Modern Workplace
If your company hasn't thought of using video communication tools, you're missing a lot. Nevertheless, it's never too late to find the right software that meets your business needs. After all, communication never stops in your company. You must keep your employees engaged, and the best way to do so is by providing them with the right resources for the job.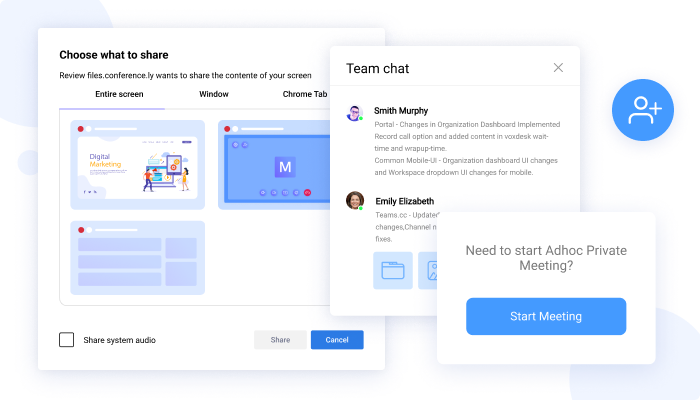 Collaboration
Before you dismiss the idea of using virtual meeting platforms in your company, you should think about creating a collaborative environment for your team. Thru effective collaboration, you can share ideas with your team. Online meetings allow you to engage openly with your staff to discuss what needs to be done and how you will accomplish your most important goals. Setting a good example by participating in these meetings helps motivate other employees to avail themselves.
Now compare video meetings to communicating via email. Indeed, face-to-face interactions are more effective. You can command your audience to listen to you as you air out your views on how things should run within the organization.
Flexibility
Another issue is that video conference software gives you the flexibility to handle meetings anywhere. You may not be physically present on your business premises, but you can organize, schedule, and participate in discussions anywhere. The flexibility you get here is paramount. You may find yourself in different settings as an employer because you're always busy running up and down. But this shouldn't stop you from keeping track of your company's progress. Using online video meetings, you can monitor your teams and ensure they meet their expectations.
Productivity
Running a successful business comes down to productivity. You want to ensure that your employees do more work without wasting time. To ensure this happens, keeping them in the loop is crucial. Hosting daily or weekly online meetings can guarantee efficiency and increase productivity. Your staff will be well aware of what needs to be prioritized and how best to save time while handling most of these tasks. So, expect productivity to increase in your organization when using online video meeting tools.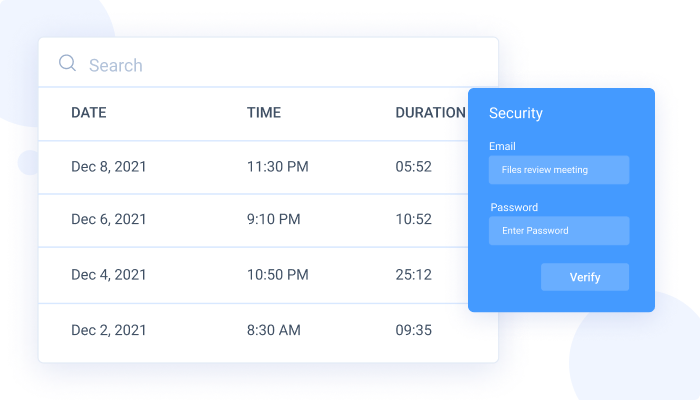 Reduced Overheads
Technology has also made it possible to reduce expenses around the company. By choosing to host your meetings online, it means you no longer need conference rooms, break rooms, or reception areas. Video communication spaces can replace all these. While you can use free video conference platforms, you can get tons of features by signing up for premium packages. Why settle for a free video-conferencing tool with limited functionalities when you could use an affordable tool?
Introducing 500Conference
500Conference is a video conference tool designed to help individuals and businesses handle remote online meetings. While using this software to interact with your staff, you can use secure screen sharing, call recording, real-time chatting, private sessions, etc. Moreover, the tool can be integrated with popular productivity apps like CRM.io, Teams.cc, NinjaChat, and more. Any time you think of hosting an online meeting, you can do this with a single click, thanks to the 500Conference widget, which can be installed on your website.
Final Thoughts
It's now clear to you that employers also need video conference tools. There is so much to gain by using a solution that helps you meet online with your staff. You can collaborate effectively, increase productivity, and reduce overhead in your organization. These are just a few of the many perks you could exploit by using 500Conference. So sign up now and get started.