Video Conference has become among the most innovative software solutions in the 21st century. It allows businesses and individuals to communicate from one end of the planet to another without any restrictions. As the technology grows more popular, many organizations look to incorporate it into their work operations. There are different types of conferencing tools that individuals and large groups of people can use. To settle for the best video conferencing software solution for yourself or your company, you must be familiar with its different types, including their features and advantages. If you're interested in learning about the different kinds of video conferencing software, then you are at the right place.
This article will review each type of video conferencing software and its use.
The types of video conference solutions include
Telepresence
Integrated
Desktop
Service-based
Codec
Let's begin.
Telepresence Video Conferencing Software
Like its name suggests, telepresence video conference solutions are designed to host a meeting and bring users as close as possible. Their type of software solution will create a feeling that participants are present in the same location or sitting at a table. It doesn't matter if the participants are in different rooms; the setup is easy. Large screens are installed while cameras are positioned to stay at eye level. This type of video conferencing software is the most common type that many organizations adopt.
The telepresence video conferencing software solution allows users to handle one-on-one video conference calls. It's an effective strategy to manage remote employees, have private conversations with employees, and organize general meetings. This tool is also a cost-effective solution to organize remote employees. You won't have to pay for their travel and accommodation costs.
Integrated Video Conferencing Software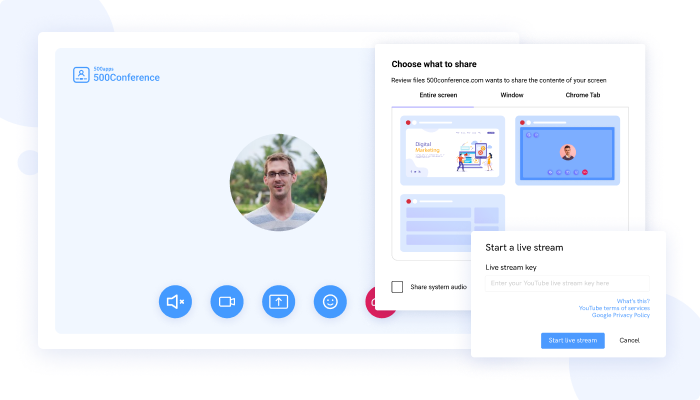 The integrated video conferencing software solution is designed to support the transmission of information from different groups. It's ideal for group video conferencing that requires centralized equipment. This tool also requires hardware and a codec to function optimally. All the main items and equipment, including cameras, displays, and other peripherals, essential for effective communication, will be installed in a centralized location. These video conferencing software are best suited to boardroom and classroom conferences. They guarantee smooth communication between multiple groups in several areas.
Desktop Video Conferencing Software
This is one of the most important types of video conferencing software. They are renowned for their functionality and easy installation. Often, they don't require any complex installation procedures. Desktop Video Conferencing Software is popularly used by workplace staff and people constantly on the go. They may not require complex hardware setups, but they still possess all the top features of other types of video conferencing software. There are two main types of video conferencing software; a software solution installed on your desktop or a hardware codec that may act as a computer monitor. When you install this video conferencing resolution, it will be fitted directly into your personal computer.
Service-based Video Conferencing Software
A service-based video conferencing software differs from the previously mentioned examples because a telecom carrier controls it. This carrier is responsible for maintaining and setting up the software solution for users. They will be in charge of most of the work, and you'll have lesser things to worry about. All that will be left would be for you, and other users would organize the meeting. After paying for the entire setup, the telecom service provider will come around to your location and work with you to install the tool.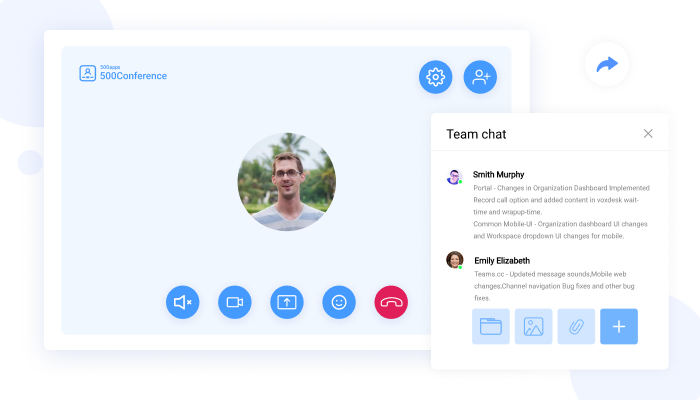 Codec
This type of video calling software is set up on a room-based framework. When setting up a codec, you need similar equipment to an integrated video conferencing software. For example, there would be an external display, a powerful camera, and a microphone. This setup is ideal for someone who has a whiteboard in their office or intends to move around while on the video call. The codec is flexible enough to allow you to move around and use the space in the room effectively. However, this software solution may be quite costly to install and maintain.