What are Web Conferencing Platforms?
Web conferencing software allows participants to conduct or attend meetings via the internet. It is also known as online meeting software or simply video conferencing. It enables remote sessions based on VoIP, online video, instant messaging, file sharing, and screen sharing. Web and video conferencing tools have become fundamental to how many organizations conduct business.
Web conferencing platforms are online services that allow you to hold meetings, conferencing, presentations, and training via the internet, especially on TCP/IP. The conference can be connected with a telephone or via a VOIP connection on your computer speakers or microphones.
Typically, a web conferencing platform provides web meetings, webinars, and webcast solutions. You can also use the tools to host online events. These platforms have advanced built-in features like screen sharing, instant messaging, desktop sharing, remote control, files sharing, and an interactive whiteboard.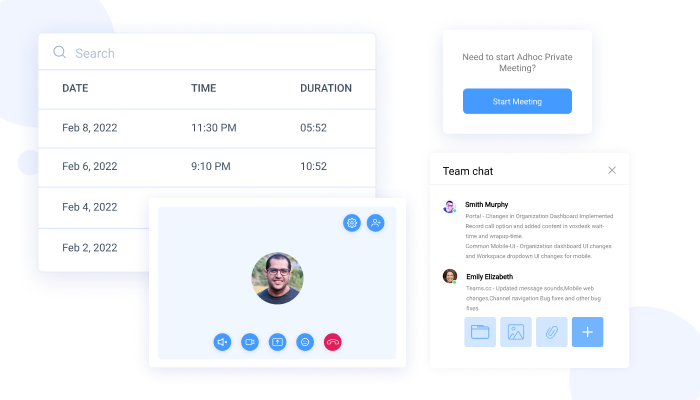 Several video conferencing platforms allow users to create a meeting and send invitations to attendees. They are also designed with top-class security features. A business will save more money and time by using web conferencing platforms.
All about Web Conferencing Platforms
In contrast to in-person virtual meetings or voice-only conferencing, web conferencing platforms provide many benefits, which include:
Remote meetings become possible
Team members and meeting participants no longer need to be physically present in the office before joining the discussion. Web conferencing platforms allow organizations to have face-to-face meetings with participants irrespective of where they are in the world. In addition, since they have internet connections, meeting participants can be present in discussions from the remotest locations.
Urgent use
web conferencing platforms allow users to use it even when engaged with other matters. When team members are not available, conferencing apps enable meetings to be held at a moment's notice.
File sharing
web conferencing platforms allow participants to hold meetings and share files. So, this removes the need to use separate apps for files sharing. Hence, team members can share reports and make dissections simultaneously.
Mobile access
Web conferencing platforms are not limited to desktop usage; mobile users can also use them. Hence, participants can join meetings anywhere with their mobile phones, even on the road.
Saves travel cost
Since participants are not required to visit the organization before joining the meeting, travel costs are significantly reduced. Further more, lodging and commuting expenses are not needed. The business there by saves money from transportation allowances.
What Makes a Good Web Conferencing Platform?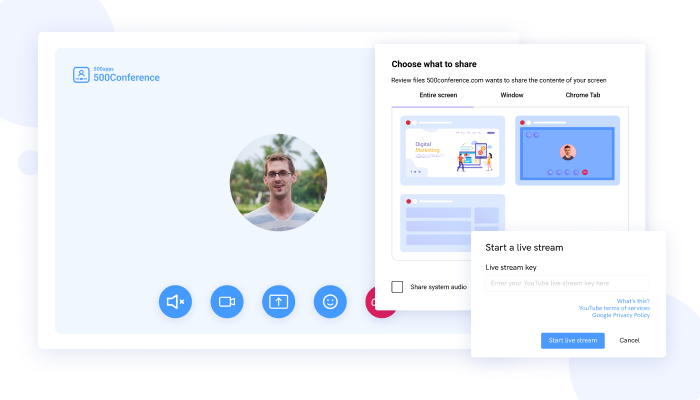 Must-have Web Conferencing platform features
HD Video and Audio
Since meetings will be held online, the audio and video quality must be top-notch. Participants should ensure the software has the best call quality with VoIP or dial-in options. Additionally, quality video allows users and presenters to get the best experience. Verbal and non-verbal cues are better exchanged when the video quality is high. Also, some Web conferencing platforms allow multiple video streams simultaneously. It helps smaller teams with interviews and the like.
Screen Sharing
It is a requisite feature of web conferencing platforms. Some of the benefits of screen sharing are the technology:
allow team members to share valuable and instant feedback on the latest proposals,
the team can walk through new software systems together
Share PowerPoint presentations
training, and so on. Some tools allow multiple users to share screen sharing controls to take over the presenter throughout the meeting.
Recording
This feature is essential, basically for revisitation. Members who were unable to join the meeting can watch the recordings at any time to grasp the purpose of the meeting. The major challenge with the recording feature in video conferencing applications is that some software has recording size limitations. If the recording is a feature your organization will rely heavily upon, it is best to consider software with the best recording feature.
One-click meetings
Each team member and meeting participant should be able to use the software easily. Navigating the application should be easy. You should be able to set up meetings with a few clicks. If participants join the discussion, a one-click on the meeting link should be enough to get them into the room.
Collaborative tools
The software should be able to integrate seamlessly with other platforms. Participants can mark, note, and highlight critical details with collaborative tools throughout the meeting. Ultimately, this will help your organization to have a more unified workplace.
Our Recommendation
To maximize the productivity of your business, you need software that will guarantee a great ROI. 500conference is the web conferencing platform we recommend.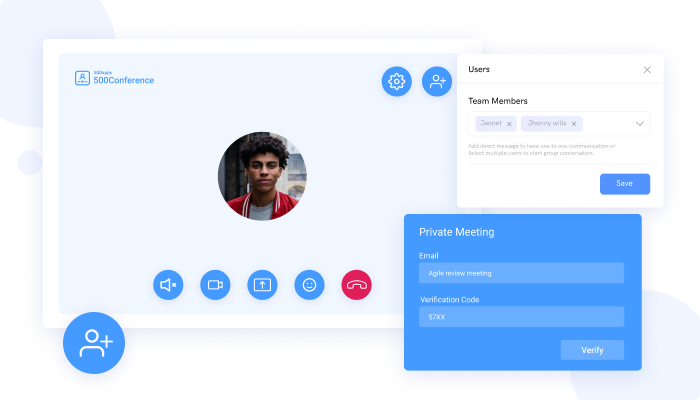 Designed by a team motivated to develop effective and affordable software, 500conference ticks all the boxes of a capable Web conferencing tool. Among other things, some of the values you will experience with 500conference is:
Limitless meeting duration
Integration and widgets
Enhanced video communication
Live recording
Reporting
Survey, polls, and quizzes
Live chats
Manage a global workspace.
Secured meeting rooms
Conclusion
With the latest version of COVID making its rounds,web conferencing platforms offer you a safer and more convenient way of bringing your employees into the office. Over the years, video conferencing tools have evolved into a vital part of businesses. However, as more jobs become remote, it is time you embrace these platforms ultimately.