Virtual meetings have become very commonplace in today's world. One of the catalysts that enabled this transition is Zoom Video Communications.
When the pandemic struck, many people and businesses turned to Zoom, and it quickly evolved into a household name. A term was even brought up for those who got tired of attending Zoom meetings all day – Zoom fatigue.
Indeed, some connotations for virtual conference platforms are negative; however, what these systems facilitate are mostly positive, and if we are being truthful, many agree with this.
At a time when stepping outdoors meant possible death and we had to stay away from loved ones and coworkers, video conference became our best and safest option.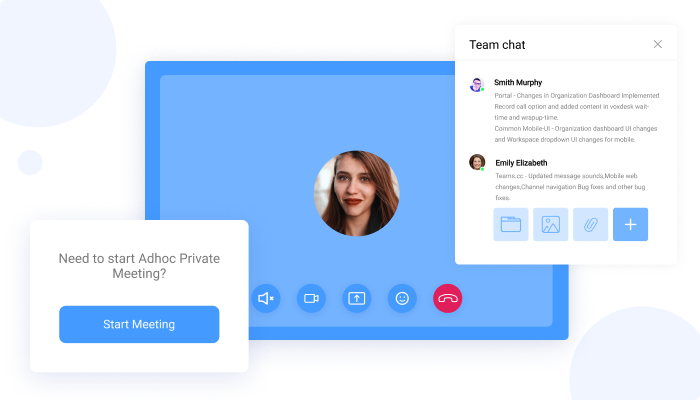 This form of communication is still thriving years after the coronavirus pandemic swept thru the nation.
The need for features like file and screen sharing and real-time file editing gave video conferencing giants like Zoom and Skype for Business some of the best user metrics they have ever experienced in years.
Zoom's daily user number by the end of 2020 had gone up from the 10 million daily meeting participants it had in December 2019 to about 350 million.
Although we appreciate the ease video conferencing brings to our lives, there have been debates on whether it is here to stay, going as far back as 2015, before the pandemic.
Can it replace regular face-to-face communication?
Many people believe that, despite how commonplace it has become, video conferencing will never be able to eliminate the need for organic face-to-face meetings.
Can we get the most out of virtual meetings compared to face-to-face communication?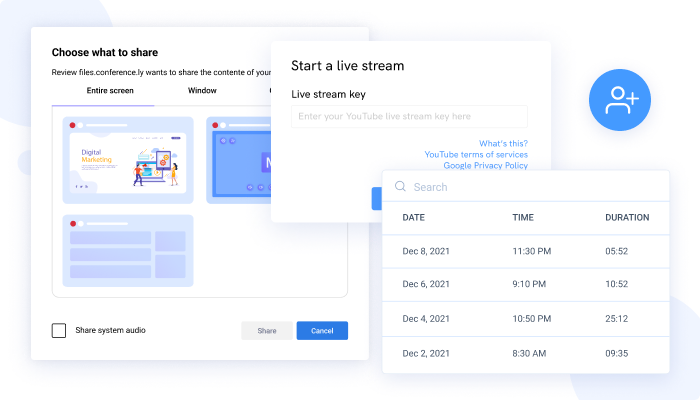 In this case, arguing to and for will restrict perspective, so we decided to present a few pros and cons you can expect from video conferencing.
It is time and cost-effective
It's no secret that virtual meetings save you the money you would have spent traveling from your location to the meeting's venue. However, sometimes you want to attend that meeting right from bed, and now you can.
Compared to investing in air travel and hotel reservations, the time and money saved during the meeting can benefit businesses.
It is ten times faster to arrange virtual-type meetings because you usually have to reach for your smartphone or laptop to connect.
You can meet anyone in real-time
With video conferencing, it is very convenient to discuss ideas and brainstorm problems with like-minded people in real-time. One immutable advantage this affords you is that you don't have to wait for chain email responses. Instead, information is passed across immediately, and there is even the option to record the meeting for later reference.
Shared data
These days, some software, like 500Conference, allows people to work on the same document while on a video call. They can easily share documents, which makes the project easier and significantly increases productivity.
Physicality
Regardless of how advanced your tech equipment is, it is hard to replicate the value of physical presence.
You can agree that much communication is done via non-verbal gestures and cues such as handshakes and body language. However, they are harder to observe or replicate with someone over video conferencing.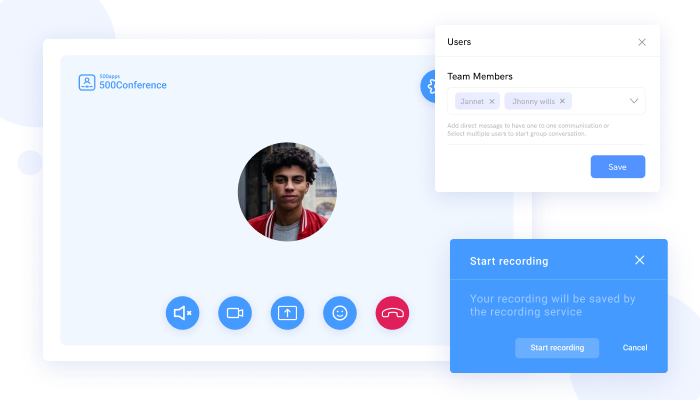 Technology
Technology becomes the saviour during a video conference, leaving everyone at its mercy. However, if the system stops functioning properly or there is a knowledge gap about how to use it, it can ruin everything. It is advised that you have an AV rep on standby to assist if you wish to avoid such issues.
Cost
Undoubtedly, video conferencing is cheaper than flying people across the country for meetings. However, being able to afford quality video conference software and services is not a cheap privilege.
Other costs also need to be considered, including high-speed internet connections and maybe the cost-per-user.
Video conferencing provides an efficient way to stay connected. However, face-to-face interactions will always be the most effective form of communication because of the vibrancy and engagement it allows within the meeting.
It simply is not something you can emulate on a screen.
Conclusion
Both means of communication have their perks, but in the end, it depends on how comfortable they make things for you at any point in time.
If you think video conferencing is more your thing, then you'll want to check out 500Conference, a software you can use to elevate your video conferencing experience.
500Conference provides an all-in-one video conferencing platform that enables you to organize virtual meetings with secure screen sharing, real-time chatting, call recording, polls, live webinars, and a lot more.
You get to keep the meeting going with as many people as you want for as long as you desire, and its friendly build allows you to integrate with other 500apps, including Teams.Cc, CRM.io, NinjaChat, etc. Add the widget to your website.
If you must hold virtual meetings, it only makes sense that you and everyone involved have a great experience; 500conference provides this. Check it out now.